6
minute read
We are bombarded by information and technology. Essential employee communications easily get lost in the noise. So how can you guarantee that your staff sees vital information about their pay and benefits?
From adverts to essential correspondence, by extrapolating research by Yankelovich, we are now exposed to up to 10,000 messages daily.
The answer is to consider critical payroll and HR information in an effective employee communication strategy.
Liz Lay, Chair Of The Board Of Directors at The Chartered Institute of Payroll Professionals (CIPP), says:
"Employee communication is always identified as being an area where improvements can be made. This isn't always down to poor communication; it can also relate to overcommunication. Being bombarded with information can result in key messages being missed or lost."
In this blog, we will cover:
What multichannel employee communication is
How employees can miss important information
The benefits of digitising payroll documents
Why some employees still prefer paper documents
What is multichannel employee communication?
When we refer to multichannel employee communications, we define it as communicating and engaging with staff across many channels such as print, intranet, digital documents- email, web portals, social media and mobile apps.
It means presenting the same information, whether in a digital or physical form.
Most people bank and shop online, and employees are happy to receive paperless documents. Demand for multichannel communications has therefore increased, particularly since COVID 19.
Employees can miss important news
Payroll and HR teams are responsible for commuting news about salaries, benefits, on-boarding and off-boarding details and many more company updates. With constantly changing legislation and privacy rules, keeping on top of this can be a real struggle for many organisations, as payroll can often fall to the remit of a small team or individual.
However, staff need to receive these updates in an environment that suits them. It has never been more important to collaborate and find efficient ways to share important information as hybrid working has become the norm.
Lora Murphy, Content Editor at CIPP, says, "Effective communication can mean the difference between a positive and a negative employee or client experience."
Organisations use several tools to share pay and HR-related information, such as self-service portals and email. However, they often fail to maximise an obvious trick; the payslip.
The humble payslip is a valuable medium for communicating with employees. Overall, staff generally open their payslip weekly or monthly. Therefore, there's a good chance that staff will also read any messages on the payslip or accompanying documents.
With employee communications software, such as Epay, employees can receive payroll information online, such as payslips, P60s and time sheets. As a result, documents can be readily available.
The benefits of online payroll documents
Between 2019-20, the CIPP Payroll Statistics Survey showed a significant shift in how organisations distribute payslips.
Aside from offering a more environmentally friendly means of communicating pay and benefits information, there are plenty of reasons to switch to online payroll and HR documents.
Easily accessible
With paperless documents, individuals can store and access their vital information to be available whenever they need it.
Retaining physical documents or misplacing items no longer leads to gaps in payroll history. When a user needs a missing document, they can simply download it 24/7/365.
Eliminates ad hoc requests
From an internal perspective, payroll teams can say goodbye to ad hoc requests for duplicate documents or manual calculations.
For busy payroll departments, staff work more productively with fewer disruptions because they remove repetitive manual requests from their workload. In doing so, they can concentrate on more strategic value or work. Overall, this contributes to a more efficient organisation with more satisfied workers.
Employees feel more engaged with their benefits correspondence and are better informed. Staff can take back the control to view important information conveniently using a single portal. With 24/7/365 access, users have an overall more positive employee experience.
Saves money
Producing online documents saves money in a number of ways.
Automating documents can free staff from manual tasks involved with printing and mailing information.
Heads of departments can spend wages on more value-added processes rather than repetitive manual tasks. In doing so, organisations improve productivity and efficiency and get more 'bang for their buck' with a more engaged workforce.
Employee engagement is improved, and postage costs are slashed – particularly as Royal Mail rates rise without any organisation controlling or influencing this expense.
Furthermore, organisations can eliminate the budget associated with printers, ink, toner, servicing, maintenance and stationery storage.
Online payroll documents also provide opportunities to share other relevant company updates. Using digital tools such as eDocuments, teams save money by creating digital communications. Teams can share important information at the touch of a button to alert users that they have unread messages.
Employee communications offer a choice
For their own reasons, including the security and reliability that we'll go on to discuss, some employees will still ask for printed payroll documents. Therefore, producing and distributing printed payslips and other payroll documents will remain an embedded business process.
Organisations can present paper and paperless documents by moving to a multichannel employee communications approach. As a result, employees can choose to receive printed payslips or P60s, for example, or access online versions via a secure portal.
Our employee communications and online payslips portal, Epay, includes an automated printing and mailing option, which means anyone who still wants paper payslips can make that choice. It is a truly multichannel experience.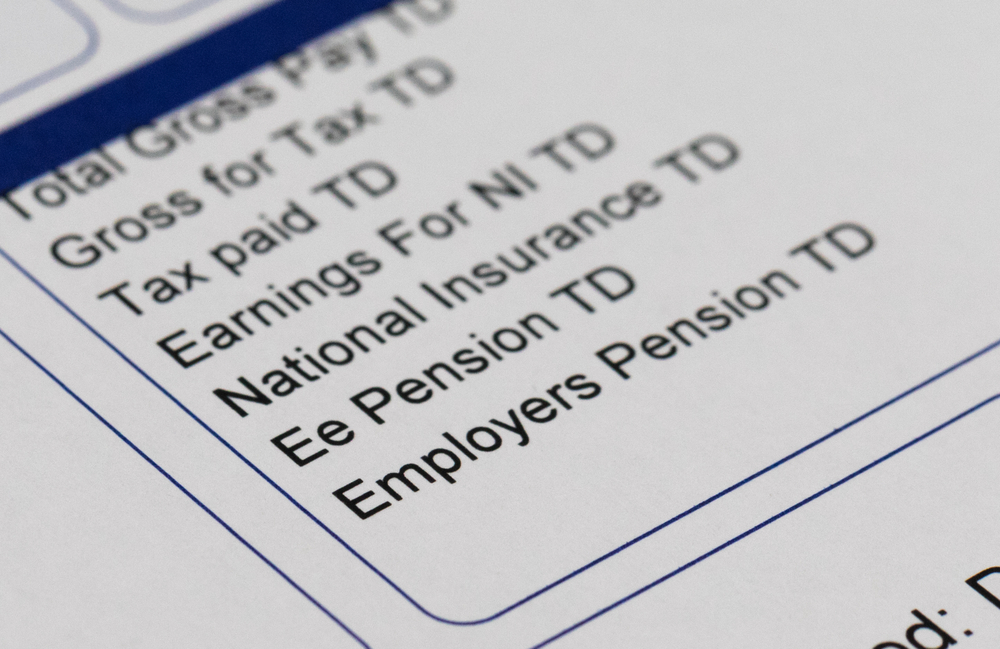 Why some people still prefer paper statements
Despite the benefits of offering online payroll and HR information, some employees still prefer to receive printed documents.
An online document is unacceptable for some, so why do some still prefer paper documents?
Security and trust
A report published by Brother found that 55% of employees still print documents for filing and record keeping. For these people, there is still an element of security in having a physical copy of important documents.
People of different demographics, ages or cultures may have alternative levels of trust in using online systems that store their personal information.
A lack of confidence may relate to a previous bad experience, a cyber attack or falling victim to fraud.
Easier to understand and use
Resistance to a new software might also relate to an expertise or technology issue.
Whilst users may have concerns about identity theft or loss of login credentials, it could be as simple as not wanting to get to know another online system.
To counter this, organisations can integrate online payroll communications platforms into existing systems employees use by enabling Single Sign-On (SSO).
Reliable access
An individual may experience frustration in using new technology. Limited access could lead to a problematic situation where they cannot access the information when needed.
A paper item will not be corrupt or unavailable because of a system outage. Therefore, staff have uninterrupted access to their information if they store them correctly.
Being able to refer to paper-based items would most likely be advantageous to employees with limited internet access or a temperamental system.
For example, if payslips are only available via an internal intranet or sent via a work email. In the scenario where staff work off-site and payroll software has limited functionality, a paper-based document may appear to be more reliable.
Accessibility
Print may also be a preference for employees that receive  accessible communication format payslips, such as large print versions for staff with a visual impairment.
Again, there are options to support these colleagues by selecting a multichannel employee communications platform like Epay, which the Shaw Trust accredits.
The Shaw Trust has a rigorous Digital Assessment and Accreditation process for web-facing applications. Over 60 hours of accessibility testing by users with a disability goes into every accreditation, matched by extensive work within our Epay team and stringent technical assessment by digital auditors from the Shaw Trust. All assessments align with the Web Content Accessibility Guidelines (WCAG) 2.1 A and AA criteria.
Employee communication case study
The ScotRail franchise provides passenger train services in Scotland. Typically, its 4,800 weekly paid staff would receive printed payslips despatched via a payroll bureau to delivery hubs to be sorted by ScotRail staff and then sent to employees.
Many staff were in remote locations. Therefore delivery was limited, the manual process was labour intensive, and it potentially compromised the legal duty to provide employees access to their payslip on or before the pay date.
To improve this process, ScotRail outsourced using Epay to handle payslip distribution and offer digital payslips for those who wanted them.
In doing so, 40% of employees opted for Epay on launch. They generated a compliant audit trail and handed residual paper payslips to be produced efficiently at Datagraphic.
Geographical location and logistics were no longer barriers to creating a positive digital employee experience.
Final thoughts
Whilst a paperless or paper-lite approach to payroll, HR, reward and pension documentation offers efficiency, the evidence has shown that it does not suit how all employees work.
For this reason, organisations should always offer a multichannel employee communications approach.
With Epay, users can securely view their most important and personal employment documents. And because its layout scales to suit any device and it's accessible 24/7, it's available where and when your employees need it.
For those who still prefer paper documents, Epay automates printing and mailing physical copies to employees at their home address or workplace, which means they have the choice.
If you have questions or need further advice on multichannel employee communication, please don't hesitate to contact us, or if you'd like to give Epay a go, you can request a demo from one of our team.