6
minute read
When the flow of information to your customers or employees gets disrupted, it's time to review your processes and consider automating your outbound document production and distribution. This will make your processes more robust, secure and controlled, so they work wherever your teams need to work.
Let's consider the communications you send to customers, employees and suppliers. These could be policy documents, invoices, statements, appointment reminders, absence letters and payslips. With a hybrid workforce where a mix of employees work in the office and at home, producing and distributing these documents can be challenging, especially if you don't have the right technology for your teams to access the information they need to send out time-critical documents. As a result, your document production and distribution process may be fragmented, expensive and open to the risk of non-compliance. 
By automating the production and distribution using a multichannel communication system, these business documents can be presented in print or digitally in a fraction of the time, releasing days of resources for you and your teams to focus on other priority projects.
There are lots of different types of business documents that you could automate, but to get you started, let's take a look at the top 5 document types we recommend you automate first, to gain the best results quickly.
Accounts receivable and credit control documents

Employee documents

Appointment letters

Terms and conditions and service updates

Customer service communications
Accounts receivable and credit control documents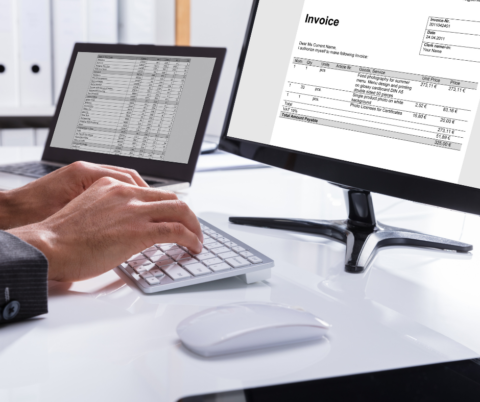 During the COVID-19 pandemic, organisations were quite rightly prioritising the health and safety of their teams. However, there will have still been concerns about reduced demand, potential disruptions to supply chains, export markets, and workforce availability.
Rapid and efficient income recovery is more important than ever. Finance teams need to be able to proactively communicate with customers and suppliers about invoices that are due payment to reduce debtor days. This will help with any debt recovery challenges you may be facing.
An example of how automation tools can help is by improving document accuracy. Automation tools can use logic and rules to check values on outgoing invoices and automatically approve or reject them. This is so you can make sure invoices with zero amounts are rejected and never leave the business. By sending out the correct information the first time, finance teams can process and receive payments faster.
Getting prompt payment from customers can be an ongoing battle. When invoices are left unpaid, an organisation's cash flow is affected. The cost of manually recovering that money with internal or external teams is also expensive. By automating dunning letter production and using text and email reminders to prompt payment on key dates, you can increase response rates from financial communications and drive more positive returns.
Automating your financial documents and their production and distribution with Datagraphic's Aceni, you will drive faster payments and improve cash flow.
Employee documents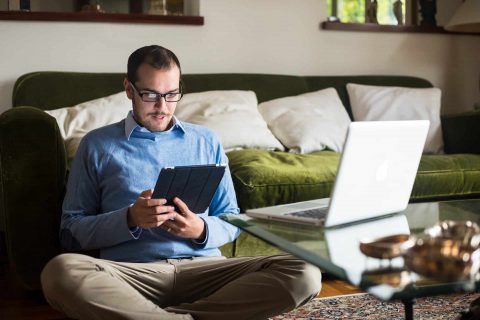 Working in payroll is complex and demanding and as technology and employee expectations change, so does the payroll task list. Communicating payslips, P60s and other employee documents are time-consuming, and a costly distraction from the work payroll teams want to focus on.
Automation technology can support payroll teams to work more efficiently by streamlining and automating manual, labour-intensive and repetitive tasks, such as payslip distribution. This might take your team hours but could take seconds or minutes using automation technology. This will then free up more time to focus on other projects that deliver more value, such as analysing employee data to provide insight into other business areas like finance and HR.
Automating document distribution also doesn't mean everything has to be online. When you've identified the payroll documents that can be delivered online, you can then look at how you can automate the residual print.
Whether it be print or online, Epay, Datagraphic's secure employee communications platform can automate the production and distribution of employee documents and deliver them securely via multiple channels of your choice. This is perfect for businesses that prioritise document security.
Appointment letters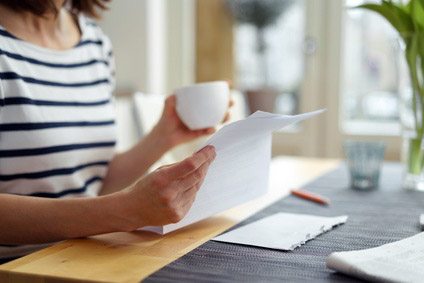 Whether it's a reminder for a boiler service or a health check-up, every missed appointment has consequences, including wasted resources.
Document automation rules can help reduce missed appointments, saving time and money and rules can help control the distribution of documents. For example, most appointment letters include an appointment date and if it's within two to three days of that date, the letter is processed and then it can be rejected. A report containing these rejected letters can be returned to you, allowing you time to contact the recipient a quicker way as there is not enough time to ensure the letter will arrive with the intended recipient in time. If the appointment date is within five days then the letter can be automatically sent first class.
Automation tools can also recognise when appointments are due, and using multichannel communications, you can send friendly follow-up reminders and notifications about appointments by text and email (depending on the recipient's communication channel preference) at key times to help reduce the amount of missed appointments.
Terms and conditions and service updates
Customer services teams sometimes need to communicate changes to customers urgently. This could be relating to a supply/service update or change to terms and conditions for thousands of customers. To print and post these documents internally puts a strain on resources.
Document automation tools can quickly process and distribute time-critical customer and supplier communications to arrive sooner without exhausting internal resources.
Using a multichannel solution also means you can reach customers wherever they are to drive engagement. For example, if an email address is in the customer data, that customer can receive an email notification to view the change in terms online. For others, printed and mailed letters can be sent. If an email fails to deliver or is unopened, an automation rule could trigger and automatically print and mail a copy document to a customer.
By automating this process, you can be assured your customers receive the important information you need to share without putting extra demand on your customer service teams.
Customer service communications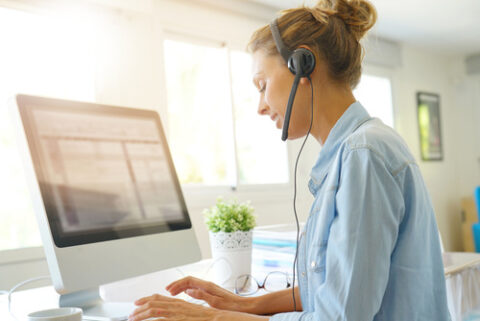 And last but no means least, we recommend that you automate your customer service documents. Excellent customer experience involves delivering highly personalised and targeted multichannel communications that are easily accessible.
For customer service teams, the biggest challenge is synchronising data and information from different legacy systems and delivering a consistent output that can then be presented via multiple channels.
Document automation solutions, like Aceni, can take data from multiple systems and file formats for output across print and digital channels. Using Aceni, you can automate your customer communications without the disruption of changing internal systems. 
A document automation partner can take data from your CCM or other business systems. They then turn it into personalised content in the exact format you need for your customers. Pages can contain individual or many data fields and contextual data: all personalised. Rules can also make sure extra documents are only added where relevant. Customers have a limited time to read your communications. So, you improve the customer experience when your content is personal and easy to digest.
Next steps
Automating business processes can feel like an overwhelming task, but by starting small – like automating your outbound communications – you can see what works for you and your organisation, build on them and implement them on a wider scale.
Today, we've suggested our top 5 business documents that can be easily automated, but in reality, any document you send to a customer, employee or supplier can be automated.
And the best thing is, document automation can be achieved in weeks, so you can see quick results without capital costs that will transform the way you work.
Datagraphic's multichannel communication platform, Aceni, can help you automate the production and distribution of your outbound communication for web, print, email and text. Powerful and agile, it works with your existing systems – without you needing to install additional software or pay further license fees.
Get in touch to see how Aceni works and start automating your business documents today.