5
minute read
Document automation is quickly becoming a secret weapon for managers in almost all industries and organisation types!
Why are managers now accelerating the automation of their document production? It's simple; document automation delivers huge efficiency gains.
This article discusses document automation in more detail and explains how it assists with digital transformation in even the most traditional organisational cultures.
What is document automation?
Typically, document automation involves generating documents in a digital platform or software application that is then transformed into physical or digital documents.
When one of your team creates a new document or uses a template, it then travels through an automated workflow using logic, rules and pre-populated data to make decisions on how to prepare and present that document. Your teams' level of checking and manual involvement can be set before distributing any document to a  recipient. In following this workflow, manual and repetitive document processing, printing, mailing and other time-consuming steps are eliminated.
Often, a third-party mailing specialist handles the manual printing, posting, sorting, and despatching of letters and documents via a mail carrier.
Document automation isn't a new concept, but it has become an increasingly attractive solution.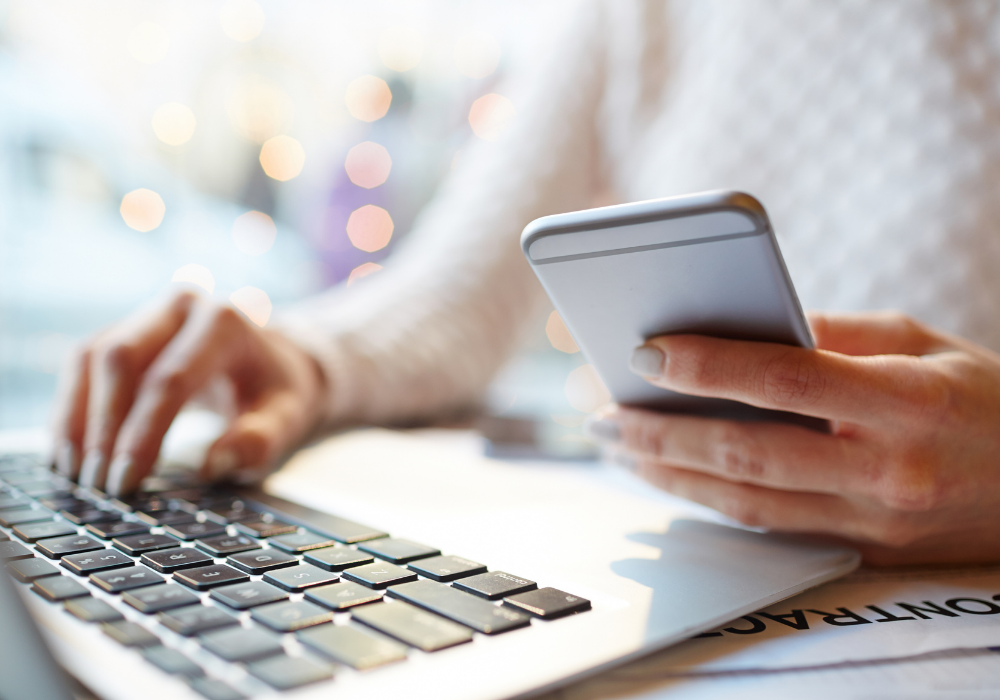 Why has document automation gained more momentum?
Put simply, to make tasks more efficient.
Leadership teams now realise the benefits of hybrid working environments, combining remote and office-based roles.
49% of organisations in the Information and Communication industry stated that homeworking is more likely to increase in the future.
With this in mind, document automation can be set up in weeks. It can help centralise operations, and consequently, teams can work effectively across multiple locations.
Team members can access cloud-based software from anywhere. For this reason, they are not restricted by the physical location of in-house printing and mailing equipment.
Moreover, users can continue to provide a high level of service, even when it is time-sensitive. Letters and documents, such as invoices or statements can be delivered efficiently and securely at the right time.
Running an on-site mailing function is also a considerable ongoing cost that is perhaps now an unnecessary expense. Reach plc, the largest national and regional news publisher, saved around £8,000 by switching to document automation solution, Aceni, to print monthly payslips instead of replacing broken equipment.
What about data security?
With new working practices, of course, come fears of data security and privacy. But with the right solution partner, you'll find document automation offers reassurances against data breaches and new ways to help you improve document accuracy.
You should securely upload data into the document automation solution to securely process your data. It should all be traceable from upload to delivery, and systems should be in place to provide a full audit trail.
Document automation solutions can add value by spotting when documents don't meet your required standards. They can then send your team notifications before printing to check and rectify any discrepancies. At any point, as a manager, you should be able to find out exactly where a communication is in the document journey.
Document automation applications can then use in-built logic and workflows to create and sign-off important documents with minimal manual interaction.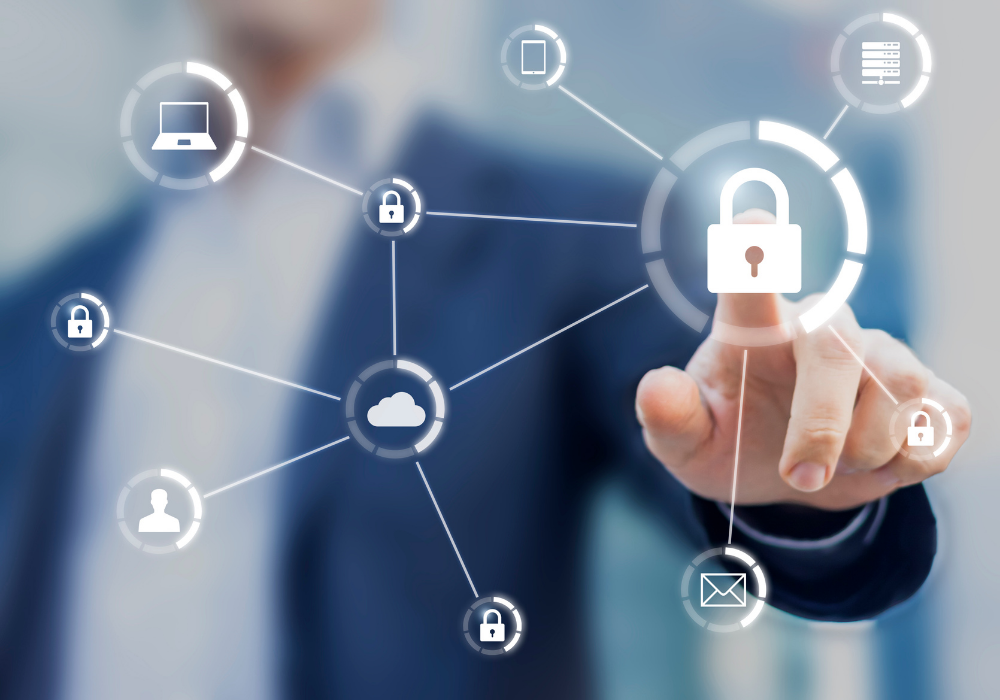 The main benefits of document automation
There are a whole host of additional benefits that public,  private and third-sector organisations can immediately gain from document automation:
Teams can access systems independently of location, which can support hybrid working.
Organisations need less physical office space, storage or consumables than running an in-house mailroom.
There is no additional capital expenditure for expensive equipment or maintenance costs.
Automated labour-intensive manual tasks can lead to improvements in staff productivity.
It is scalable, so can efficiently adapt to your fluctuating mailing requirements.
On-demand production of letters and accompanying information reduces waste.
Organisations can achieve postage discounts by consolidating their mail with others handled by the same supplier.
Systems can combine posted mail and digital communications to create a more efficient multichannel customer journey.
Suppliers should be able to send same-day mailings and therefore improve response times.
The document automation system should offer an audit trail to help organisations improve compliance.
By way of illustrating real-life efficiency savings, thinkmoney, a UK-based banking services provider, saves 54 hours of staff time every month by automating the re-print of customer account statements.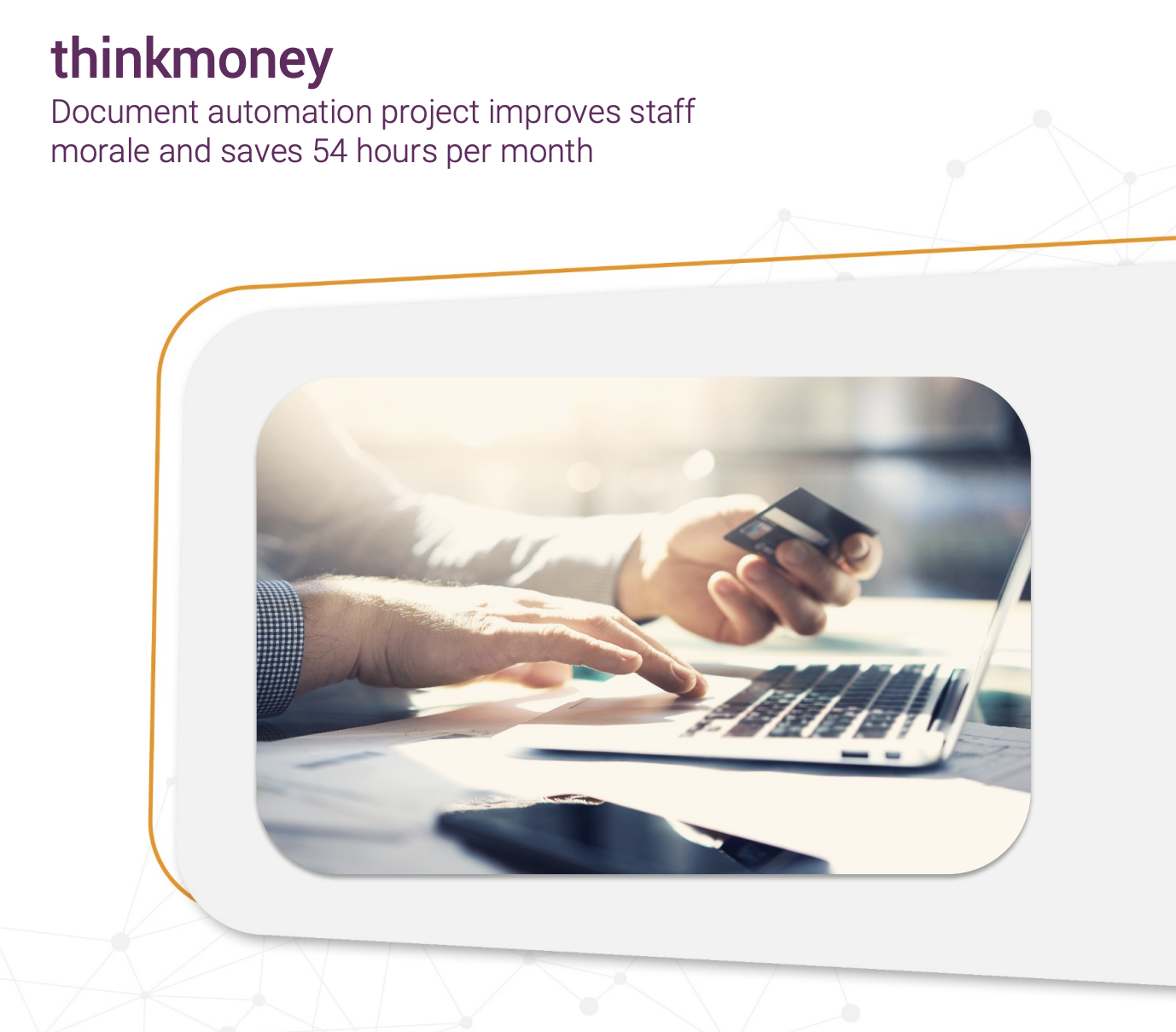 The Aceni solution
Aceni by Datagraphic is a multichannel communication platform that provides secure document automation for web, print, email and text communications.
Using the solution, you can automate the production and delivery of your outbound customer, supplier and employee-facing communications within weeks. There's no need to install new software or run manual upgrades; Aceni uses data from your existing systems.
Your organisation can achieve time and cost savings almost immediately. The average client using the Aceni application makes a cost-saving of 55%.
The Aceni platform applies rules and logic to automate tasks to:
Identify how your recipient wants to receive their document, and then it presents it online or prints and posts it to them.
Send a copy document via a different distribution method if your recipient doesn't engage with the first communication.
Create highly personalised documents by selecting appropriate letterheads, inserts and dynamic content.
Your teams can focus on more high-value work by automating these manual tasks.
Other benefits include:
Same-day processing. Aceni has the industry's latest production cut-off time, which means you can send a file late in the afternoon to mail the same working day. You can also present a document online in minutes.
It's scalable, and the platform removes the cost, resource and non-delivery risks around fluctuating demands. There's no extra spending on equipment or people, whether you're sending one letter or millions of mail packs with inserts.
You can post letters in under 30 seconds. Aceni removes the labour-intensive print and fulfilment process from your team. As a result, they can send more letters in less time without needing any extra resources.
You can save with discounted postage. To achieve Royal Mail sorted service discounts, you need to send over 4000 items a day. Aceni sorts machine-readable letters for Mailmark distribution and consolidates your mail with other clients. So, whatever volume of letters you send, you can benefit from the sorted service discount.
It's compliant. Datagraphic's UK production centre is ISO 27001 certified and UK GDPR compliant. It's renowned for securely processing time-critical communications.
You can track documents, monitor costs, and analyse engagement. The platform provides an audit trail to support your compliance needs, and you can check a document at every stage of production.
Are you ready to join other managers like you and make a move towards cost and time efficiencies this year?