4
minute read
As organisations, both in the private and public sector, adapt to new ways of working, traditional operations that typically took place in the office are being replaced by more efficient and accessible solutions.   
For remote and hybrid working teams, streamlining processes has never been so vital. They need an effective way of communicating time-critical documents even when they aren't based in the office and don't have access to stationery, printers, mailing equipment and franking machines. To continue a high level of service, they need tools to print and mail customer, employee and supplier letters from anywhere.
This blog will cover:
What a print and mail service is

Why you might need a print and mail service

The benefits 

Why a hybrid mail solution could work best for your organisation
What is a print and mail service?
When organisations outsource their communications to print and mail services they simplify and automate prepress, print production, mail, and inventory operations. Print and post services have been around for decades, however, like many other industries, they've embraced digital transformation to become more accessible, affordable, and efficient.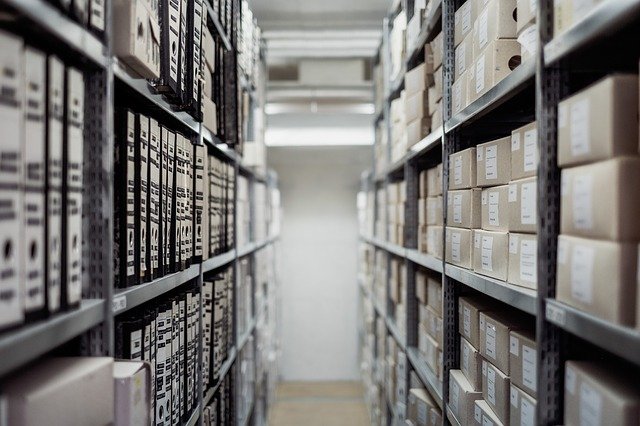 Print and mail services, also known as hybrid mail, lets you print and post your everyday letters and documents without needing to be in the office or the equipment needed to print the letters. They automate the process, letting you transfer outbound mail files electronically to a third-party printing and mailing specialist for production and distribution.
Why would you need a print and mail service?
No matter how many people you need to connect with, whether you're a small, large or medium-sized organisation, there are many reasons as to why you might need print and mail fulfilment services.  
It's the perfect solution if… 
You're looking to cut costs 

You're wanting to streamline internal processes and save time

Your staff are working remotely 

You're looking for a way to introduce digital transformation

You're looking to improve your

customer experience management
The benefits of a print and mail service
Delivers an immediate ROI with cost savings of up to 60%. 

There's no hassle or physical interaction needed, as print and mail services use automated processes, such as

document automation

Cost-effective solution that reduces manual tasks and frees up in-house resources if you opt for

print management outsourcing 

Provides optimum mail services, with address validation and options such as first-class or international postage. 

Improves staff productivity, as staff can save 3-5 minutes of their time per document. 

No contract or user fees, only pay for the documents you upload and send.  

Minimal staff training and easy setup process, so you can go live in under 72 hours. 

Printing and mailing services supports flexible working patterns, allowing you to meet the needs of remote staff. 

Heavily vested in security and data protection, so there will be minimal risks of a data breach. 

The consistency and premium quality of printing and bulk mail services enhances the communication experience for all parties involved: employees, customers, and suppliers alike
Finding your perfect print and mail partner
Trying to find the perfect print and mail service can be daunting, as each printing organisation will have its own specific set of requirements. That's why many organisations opt for a simpler, cost-effective solution, like Aceni Hybrid Mail.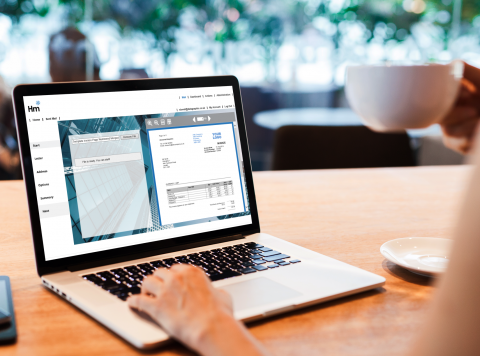 Rather than having to reinvent the wheel and seek an external service provider, you can make your internal processes work smarter by adopting a hybrid solution. You'll still be delegating your print and mail services to a third party, but you'll have full control over the documents that are uploaded, templates that are chosen, and the mailing options that are employed. 
You only pay for the documents you upload, there's no minimum order or contract fees for the service. It's incredibly easy to set up and there's no training required. 
Aceni Hybrid Mail helps employees send physical letters like invoices, notices, or statements, directly from their computer. All you need to do is upload your documents whilst we print, pack, and post your letter – all for the cost of less of a stamp. Not to mention it's both ISO27001 approved and GDPR compliant.  
You'll have greater control and visibility of all the documents produced. As well as the comfort in knowing your letterheads, stationery, and attachments are produced with high quality and consistency, which ultimately enhances the communication experience.  
Final thoughts
This blog has outlined the benefits of print and mail solutions as well as the importance of working towards digital transformation. The global pandemic has forever altered the way organisations operate. 
There's now a greater emphasis on automation, communication, and above all efficiency. It's important to steer your organisation towards a more digital approach so that you can enhance your procedures, reduce operational costs, and increase productivity.  
If you're interested in learning more about Aceni Hybrid Mail or need some further advice with regards to print and mail services, please don't hesitate to contact us or request a demo.