7
minute read
Your 7-minute guide to Customer Communications Management (CCM). Exploring what CCM is, what it involves and tools you can use to do it well on a budget.
What is Customer Communications Management?
Customer Communications Management (or CCM) is about managing customer communications. But, the key is to understand what that 'management' should look like. And, if you're trying to make CCM improvements on a budget, the tools that make that possible.
Let's start by defining what it is:
---
A definition of Customer Communications Management:
CCM is the plan, and process organisations follow to produce, deliver, store and retrieve outbound customer communications. It involves using centralised systems to interact with customers, in digital formats like email, web pages, Short Message Service (SMS) texts or Chat. And through physical documents, you print and send in the post.
---
A good Customer Communications Management plan connects people and processes to the system, tools or platform that manages outbound communications. CCM is successful if it delivers a great customer experience (CX), that increases customer engagement, profitability and loyalty. And makes servicing customers easier for staff and more effective for the organisation.
It's often thought Customer Communications Management is only for marketing and customer service teams. But, great CCM plans recognise all customer-facing employees deliver customer experience. That includes those working in roles such as finance, sales or front-line service delivery.
Here's some example communications teams send at different stages of a customer journey:

On-boarding – new customers receive welcome communications, new account introductions, membership benefits, reward options, direct debit mandates or account opening notifications.

Purchasing – regular customers get billing documents: order confirmations, invoices, statements, terms and conditions and renewal and payment notifications.

Retention – loyal customers sent product introductions, appointment confirmations and reward statements.
These examples are by no means a full list: there are more examples in our A-Z of documents article. But, you can begin to understand the different communications an individual customer can receive. We'll go on to look at the potential for better customer experience via some of those documents later.
---
Before we look at why you need CCM, let's talk about affordability. 
If you read other articles on Customer Communications Management suggesting buying new software to deliver excellent outbound communications, don't worry. You can make CCM improvements without spending five to six-figures on software or paying licensing fees. So please read on, there are tools later to help you.
---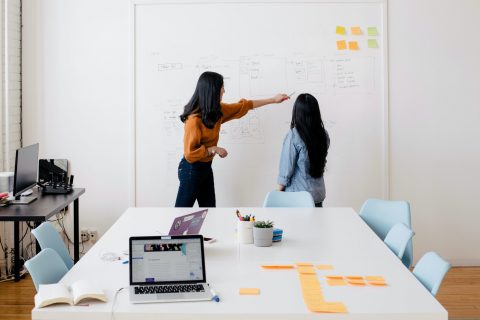 Five reasons why you need Customer Communications Management
Here are five key benefits to consider:
To win and keep customers, you need Customer Communications Management to compete.


New organisations use CCM technology from day one, with excellent customer experience built-in. If you work for a more established organisation, you'll likely have older systems, which are harder to adapt. These legacy systems can compromise customer experience and outbound communications.

Great CCM lets you switch customer communications seamlessly between different channels.


Communications were once a phone call and a letter. Now every customer wants to receive information differently. Great customer experience is about providing choice. It would help if you had digital formats like email, web pages, Short Message Service (SMS) texts. And physical documents for those who still want information in the post.

CCM drives response rates and reduces service delivery costs.

CCM tools that deliver communications via many channels, and at different times, provide more opportunities for customers to engage with your information. Here's an example:
Traditional approach without CCM tools in place

Your company provides life insurance to a new Customer. They sign-up for monthly payments by direct debit and you email them a copy of the bill as a PDF attachment. Several months later your finance team flag that the customer's payments regularly fail. Your finance and service teams get involved recovering missing income.

Following several contact attempts, they finally reach the customer. He hasn't received monthly emails because his email service blocks attachments. And the payments go out just before payday: when he has limited funds. It frustrates the customer that this is happening. And your team has spent tens if not hundreds of pounds servicing this transaction.
Using a CCM plan and CCM platform for multi-channel communications

On sign-up, the customer selects how they want to receive your communications. They select monthly direct debit and opt for billing documents on a customer web portal. Each month the customer's bill is automatically uploaded to the portal. An email notification is sent letting the customer know a new bill is ready to view. It arrives successfully: because there isn't an attachment and the customer can now log in securely at any time to see their invoice online.

Three days before each monthly payment a text notification alerts the customer that money is going out soon. The customer can check and transfer funds, if needed, to cover the cost. Payment is successful and the customer gets a second text alert thanking them and confirming a receipt is online.

With CCM tools delivering multi-channel communications, the customer experience is positive. The internal team have very little interaction with service delivery, leaving them free for other work. And the cost of servicing that account to the business is only a few pounds.
CCM gives you controls to communicate accurately

If your team send customers the wrong information, it compromises the customer experience and brand loyalty. There's also the financial and reputational impact of rectifying mistakes. The right CCM tools automate processes and add quality controls to your outbound communications. They turn knowledge without your team (of typical human or system failure points) into automation rules to prevent errors.

Good CCM makes your processes scalable, so you never fail to deliver or play by the rules.


A legal need or company policy drives many outbound communications. And you have to produce and deliver these documents in set formats to strict time frames. Even if you already give priority to these documents, there are times when compliance is difficult. For example, periods of disruption when staff aren't able to come into work. Or seasonal demand, when your resources stretch to capacity. Good CCM processes include a partner(s) to deliver your customer communications. Flexible suppliers who can scale production up and down as you need it. So your customer experience is never compromised by a lack of resources.
How can we help with your Customer Communications Management strategy?
Having discussed what CCM is and its benefits, let's see how to make it work well for you.
To start, engage with your teams to understand the customer-facing communications they send. Learn their pain points and where customer experience is compromised. If feasible, survey customers to gain some feedback on their communication preferences, your marketing team may already hold this information.
When you've got a clear idea of the types of documents, quantities and communication channels you'd like – speak to one of Datagraphic's experts.
Don't jump in and buy CCM software, read this first!
CCM software is very comprehensive, but it can take years to deliver a return on the investment. Usually, this is because of the upfront (or monthly) software license costs and the resource needed to train and provide a system change internally.
CCM software may also need internal IT resource to make changes to outbound communications as your needs develop. And some providers stop short of sending your communications and only provide the software to create them. This means you need to contract with different service providers to deliver the communications. Potentially adding extra costs and work to manage internet services, website hosting companies, printers and SMS messaging companies.
Talk to a Datagraphic expert, and after listening to your requirements, they'll suggest if Customer Communications Management software is your best approach or offer an alternative like Aceni.
---
Aceni is great because it works with your existing customer information systems: rather than replacing them.
---
Aceni is Datagraphic's CCM software alternative. A cloud-based, outbound customer communications platform, Aceni turns your customer data and documents into engaging communications. It adds quality controls, delivers your information to customers and offers tools to monitor deliverability and engagement.
All you need to use Aceni are files from your customer information system(s), a computer with a web browser and a connection to the internet. That's it.
Aceni can create and deliver communication to your customers in digital and physical formats. From service notification emails and SMS text messages to secure customer portals (hosting online eDocuments). AND print and mail correspondence directly to customers too.
Aceni is perfect if you want to deliver a great customer experience without the disruption of changing internal systems. And its sensible pay-as-you-use pricing makes it affordable.
You can pilot test a single department or switch over your entire organisation without any capital spending. A major plus if you want to improve customer communications at your pace without any financial barriers.
Aceni especially loves:
structured documents you send regularly. It automatically combines your customer data with financial document templates to create bills, invoices and statements to print or present online.
following rules to automate your manual processes. Including assembling different mailing packs for each customer, switching blocks of text, signatures or images to personalise letters for better engagement, and checking documents meet your business standards before production. Quarantining them when they don't make the grade.
Aceni can process anything from a single customer letter to millions of communications for you, so size doesn't matter.
If this sounds like what you need you can find out more on our What is Aceni webpage.
Final thoughts
Having a clear understanding of Customer Communications Management (CCM) and putting in place people, systems and processes to deliver a great customer experience is an effective plan.
I hope this article has shown there are many benefits to CCM not just from a customer experience point of view, but to your wider team and business.
You don't need to invest thousands in doing Customer Communications Management well. Outbound customer communication platforms like Aceni can help you deliver more from the systems you already have.
And finally, you can deliver results at your pace (in weeks and months, not years).
Connect with one of our friendly team today for a free short demonstration.