5
minute read
Advancements in technology have undeniably altered the way organisations, employees, customers and suppliers all communicate. Most recently, the unprecedented and globally impactful health crisis has accelerated this shift to a point of no return. 
Many organisations have reimagined their communication systems to account for flexible working and a hybrid or fully remote workforce. But there are still some organisations that are yet to implement long-term digital communication solutions.
It is safe to say that digital communication is a leading force in this new way of working. The integration of digital communication tools is no longer optional but rather imperative for organisations wanting to communicate effectively with their employees, customers, and stakeholders alike. 
In this blog, we will explore: 
What digital communication is 

The different types of digital communication 

Why we need digital communication  

The benefits of digital communication 

The weak points of digital communication 
What is digital communication?
Generally speaking, the digital communication definition encompasses all of an organisation's online communication efforts. This ranges from the use of electronic messages to the transmission of information via digital media. Some digital communication examples include emails, video conferencing and even blogs or podcasts.
Different types of digital communication
Digital is just one type of communication and within these parameters, we can make a distinction between employee and customer use of digital communication methods. 
Employee digital communication
Employee digital communication is based around the notions of increasing engagement and satisfaction, fostering collaboration, promoting inclusivity, and creating a stronger work culture with a shared sense of purpose. 
For example, instant messaging services, such as Slack, allow organisations to be more efficient, as they can ask questions and receive answers in real-time. Digital communication gives employees the ability to collaborate, access information, and complete projects in rapid timing.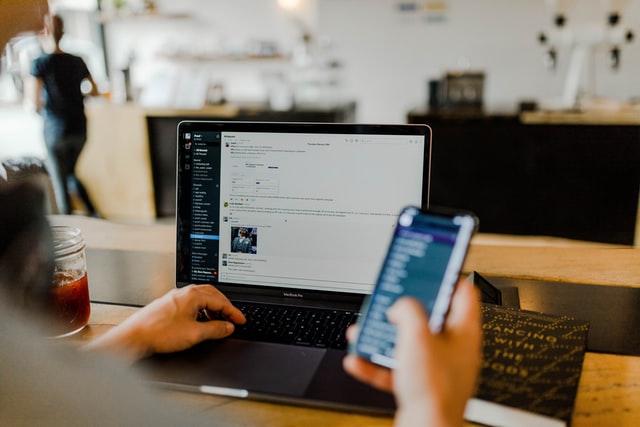 Another example is providing employees access to their important pay and HR-related documents from any location, at any time. This can be done through the use of secure online portals, where employees can securely log in from any device to view company documents, messages, payslips, timesheets and more.  
Open, transparent, and real-time communication are the building blocks of any successful organisation. Not only this, but concepts such as remote work would be impractical, and, in many cases, impossible without digital communication. 
Customer digital communication
Digital customer communication is used to elevate the way customers perceive and interact with your organisation. From a customer-centric view, digital customer communication can create seamless experiences between you and your customer.
Live chat, social media and email are just some of the ways you can be available to help customers answer any queries. And you can send important customer documents digitally too.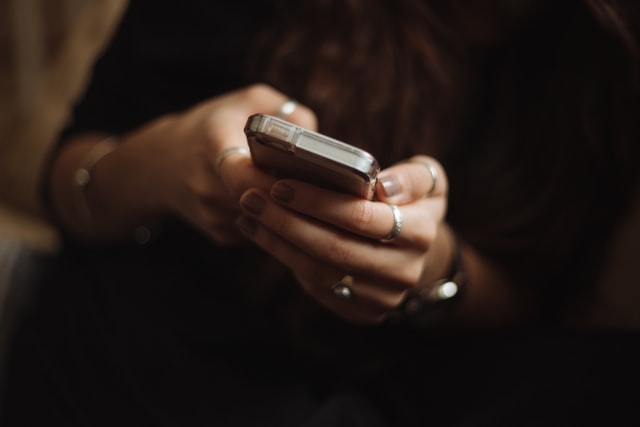 And this doesn't have to be a laborious task, there are secure multichannel communication platforms that can automate the process for both physical and digital output.
All of this will also improve customer experience management.
Why do we need digital communication?
In the 21st century, it would be foolish to assume that digital interactions are unnecessary or unhelpful, so it's imperative that organisations take advantage of modern-day technology and the benefits it presents.  
Organisations need to be inclusive and accessible for everyone, not just a select few, and digital communication is the best way to go about this. Modern age customers, employees, and stakeholders, all demand better experiences and seamless interactions.
Times are changing and it's no longer feasible to deny the power of digital communication. Organisations that bite the bullet and embrace digital communication are the ones thriving whereas those that don't keep up with the evolving digital landscape are ultimately left behind.
Exploring the benefits of digital communication
The advantages of digital communication are widespread. It allows for an inclusive and seamless experience for customers and employees alike, whilst increasing engagement and promoting transparency.  
Inclusive
Digital communication software is incredibly inclusive, regardless of location, time zones, or disability, you have access to copious resources in a matter of seconds. This creates a connected and positive work culture, which in turn fosters employee engagement and empowerment.  
Seamless experience
You can employ a digital communication strategy to improve customer loyalty. Using automation, chatbots, or AI offers customers the convenience they crave and cuts out the need for a middleman. Modern customers expect seamless experiences, and providing effortless interactions can improve both their engagement and satisfaction. 
Better engagement
Digital communication software allows organisations to create a sense of unity and connection from the comfort of an online platform or multichannel communication system. Nobody is made to feel isolated whilst navigating in a digital world, as you can connect with colleagues, clients, and stakeholders from across the world.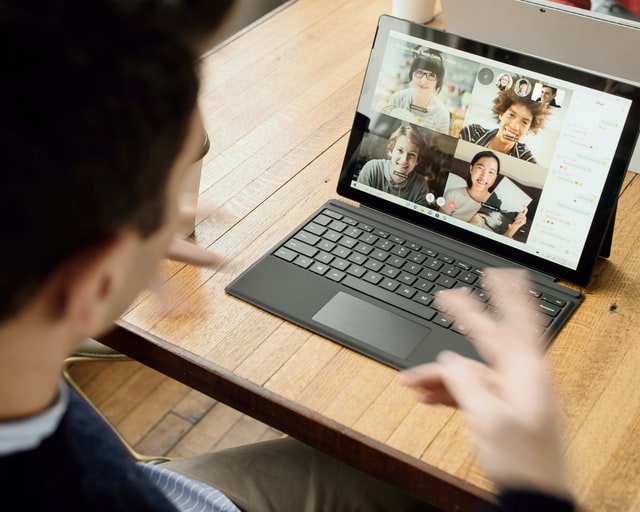 Transparent
There's no hiding on digital communication platforms. Forums and message boards can provide relevant updates, whilst real-time messaging can provide employees vital information in real-time, two factors that not only enable better decision making but increase transparency as a whole. 
Saves time and money
Time and money are two of the most valuable resources of any organisation. Apart from basic costs, such as your internet service, communicating online can be more cost-effective than printed letter communications.
Instant access to resources and communication channels allows your workforce to be more productive and lets them focus their energy on more important aspects of their job. Similarly, automation tools reduce the need to conduct repetitive tasks and free up time for employees. 
Things to consider
Nevertheless, where there are benefits, there will ultimately be some downfalls as well. 
Digital content can sometimes be difficult to read and digest 

Some digital interactions don't offer the same personable experience as face to face interactions 

Certain solutions can be costly to launch

Not everyone has access to devices that connect to the internet. That's why it's vital to think 'digital-first but not 'digitally exclusive and to still offer communication in physical form.
Final thoughts
The reality is that organisations can no longer opt-out of digital communications. Our personal lives are inundated with instant communication channels and digital technology permeates our daily interactions, so it only makes sense that organisations follow suit. 
A comprehensive digital communication strategy is a win-win situation for employees and customers alike. Customers benefit from consistent experiences, higher satisfaction, and instant interactions. Whilst employees are more productive, engaged, and ultimately more empowered thanks to the benefits of digital communication.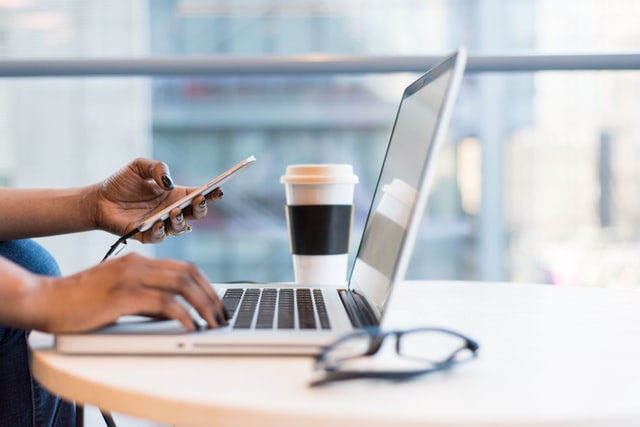 The benefits of digital communication far outweigh any drawbacks it may have. With digital communication, you can reduce turnover, create an inclusive work environment, increase engagement, provide seamless experiences, promote transparency, and ultimately save both time and money.
To send effective digital employee communications, head over to our Epay page to find out how you can automate the production and distribution of employee documents.
To send effective digital customer communications, head over to our Aceni page to find out how to automate, control and deliver your customer documents and achieve digital transformation in weeks.