4
minute read
What is cloud based printing?
Cloud based printing is the process of using the internet to transfer digital content for production in a physical format. It requires networks, connected devices and production facilities. These facilities can be local at your place of work or remote at a central location or third-party printer.
For example, if you create a letter on your work PC, but print it on a device that's not directly connected to your computer, that's a basic cloud based printing option.
What do I need in addition to cloud based printing?
Hear the term 'cloud based printing' and you think of applications to bring connectivity between devices and network printers. But, for many organisations being able to print office documents easily is only a small step in their business processing needs.
Let's consider all the different documents your teams can print in a day. Not just
Bulk marketing mailings
Financial documents like invoices and statements
Customer communications to provide updates or resolve queries
Employee communications at every stage from on-boarding to pension documents.
Cloud based printing technology can help your teams route these documents to network printers, but someone still needs to prepare and despatch them.
---
 Standard cloud based printing doesn't consider the labour-intensive bit of envelope stuffing, franking and mailing documents out. That all still needs to happen.
---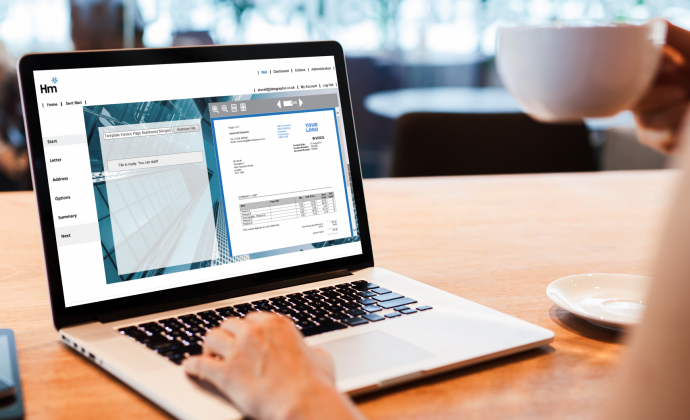 Aceni Hybrid Mail automates printing AND mailing
Aceni Hybrid Mail lets you automate the whole business process. Your team upload documents securely to a private cloud based Hybrid Mail application and select their printing and mailing preferences. The production and mailing then takes place in the care of my team here at Datagraphic: at our GDPR compliant UK production centre.
---
Aceni Hybrid Mail is making a real difference to so many organisations.
Take Scotmid Co-operative, for example. Its pension project team had a sizeable task communicating pension auto-enrolment. They have specific communications to send at critical points to different groups of employees. Using Aceni Hybrid Mail, they now upload a file to our servers and know we'll print and mail their documents the same working day.
They have the printing and mailing resources they need, when they need it and can hit their deadlines without recruiting or training additional staff at busy times.
---
4 reasons why you should combine cloud based printing and mailing
Reason 1: Automating office printing and mailing can save 400 hours a year
People in enterprises can spend 400 hours a year dealing with office hardware issues. Whether it's error messages, paper jams or low ink cartridges; the office printer often needs you! Automating your printing with Hybrid Mail allows you to win back every minute of that time to focus on higher-value work. You can streamline business processes and make the whole team more efficient.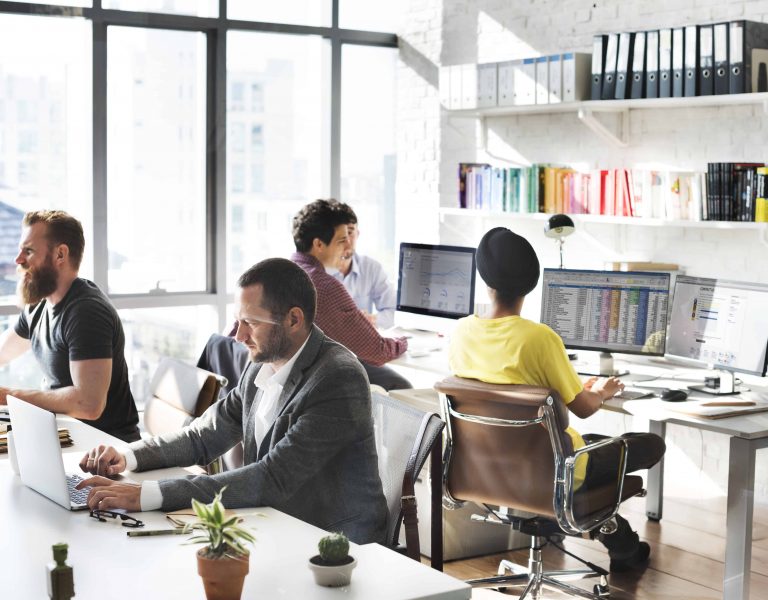 Reason 2: Cloud printing and mailing with Hybrid Mail saves money
To print and mail outbound communications from your offices you need supplies of paper and envelopes. You need a method of postage in the form of stamps, a franking option or a business mail account. Then there's the equipment: printers, franking machines and enclosing lines. Plus the labour. You need resources ready to respond to often unknown or fluctuating demand.
It can be easy to overlook the costs for all these elements or hard to control them. In our experience – from helping clients make the business case for Hybrid Mail – internal costs to print and mail a single-page letter exceed £1 per item. In contrast, letters sent via Hybrid Mail can halve those costs. Plus the on-screen pricing and spending limit options in Hybrid Mail, mean teams can control, check and report on their exact print and postage spend.
Reason 3: Hybrid Mail set-up and on-going support is IT light
Hybrid Mail is so IT light, we can design your online mail hub for staff and get it working live in days.
To use this cloud based Hybrid Mail service each member of your team needs a computer connected to the internet. That's it. There's no software for IT to install. It gets updates automatically online, and you'll never need to ask IT to fix the equipment again because of everything printing and mailing here at Datagraphic.

Reason 4: Teams can print and mail documents from anywhere they need to work

Hybrid Mail is great for remote working colleagues and organisations with many operating locations. You can give each team member a secure login to Hybrid Mail and they can print and mail documents from anywhere they need to work. You don't need supplies of stationery and office machinery everywhere. And, as we merge your team's orders with our production volumes you get the best possible postage prices even if you're only sending a handful of letters.
If your organisation works out of different locations or has remote workers you could find brand consistency a challenge on outbound communications too. Hybrid Mail gives you back that control, with a library of digital letterheads and enclosures. You'll know when anyone creates a document, wherever they work, branding will follow the correct style.
---
Aceni Hybrid Mail is Datagraphic's private cloud based printing and mailing solution. It's saving organisations time and money every day. To see how it could work for you, why not watch the quick 3 minute demo video here.