6
minute read
What will 2021 look like for payroll teams? We predict some key trends in payroll technology and automation that look set to have a lasting impact in the year ahead and beyond.
2020 was a challenging year for most. Payroll teams especially, had to quickly get to grips with the UK government's furlough scheme, an immediate move to remote working and to keep on top of constant changes. The COVID-19 pandemic has pushed many organisations to change the way they work. Now in 2021, it seems most of the changes are here to stay in our "new normal".
The question is: which organisational changes will impact payroll teams the most in 2021? Here we share five payroll trends to watch out for:
Increased use of cloud technology in payroll
Payroll will embrace automation
Data security and compliance imperative to aid remote working
More demand for gig workers
HR & Payroll will become more aligned
Let's take a look at these payroll trends in more detail and how you can benefit from them.
Payroll trend #1: Increased use of cloud technology in payroll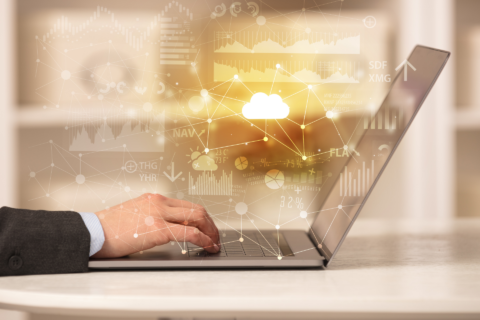 The use of cloud-based technology has been a rising payroll trend for the last few years. According to a Chartered Institute of Payroll Professionals (CIPP) report, 38% of payroll software is hosted in the cloud.
Cloud technology allows you to access systems and data from anywhere. All you need is a device with an internet connection.
With much of the UK workforce still being asked to work from home, where possible, this payroll trend is set to soar in 2021, as it lets payroll teams access payroll information from anywhere, at any time. So they no longer have to travel to the office to carry out payroll tasks. Cloud technology allows for a more efficient, flexible and agile way of working.
It also helps payroll teams access real-time data and information to report and feedback into the business. To help with strategic decision-making, access to accurate and timely information is essential for payroll professionals.
---
38% of payroll software is hosted in the cloud
---
And cloud technology doesn't just apply to payroll software; other payroll services use cloud-based technology too.
For example, Datagraphic's Epay – a digital employee communications application and online payslip portal – is securely accessible via any internet-connected device. So no matter where you or your employees are based, you can easily and quickly communicate with employees about their pay information or important company updates.
Payroll trend #2: Payroll will embrace automation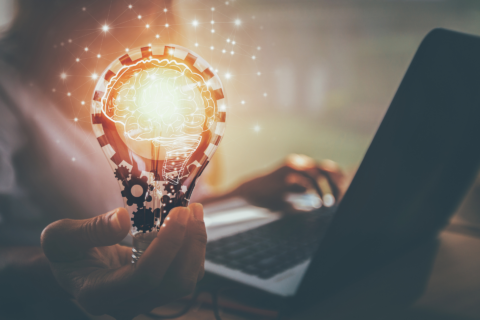 Another payroll trend for 2021 is the use of automation for manual and repetitive payroll tasks. Automation is not a new concept, but it is now one of the most popular buzzwords used in the payroll and HR industry (read our detailed article about how automation is transforming payroll).
Automation tools can be programmed to use structured data and rules to complete routine tasks. It's best suited for repetitive, time-critical processes, prone to error, data-driven and rules-based (predictable). That's why it works so well for payroll tasks, such as payroll processing and document distribution, because these are repetitive and data-driven.
So many payroll teams are starting to see the value in automation technology as they complete tasks more quickly, accurately, and allow for data to be integrated and analysed with other business systems.
Tasks, such as payslip distribution that might take your team hours to do, can now take seconds or minutes using automation technology. So, you can free up more time to focus on new projects. That might be analysing employee data to provide insight into other business areas like finance and HR, all without worrying about completing repetitive, administrative payroll tasks.
Payroll trend #3: Data security and compliance imperative to aid remote working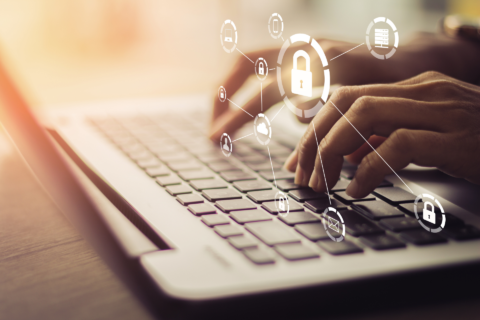 Every organisation holds sensitive and personal employee data, and the majority of this is within payroll and HR systems. Payroll teams handle employee data daily and have a responsibility to minimise opportunities for personal data to be seen by the wrong people or impact someone's privacy.
COVID-19 restrictions emerged suddenly last year, and some organisations didn't have time to put the most robust processes and infrastructure in place. For many, it was simply a case of reducing the disruption of remote working arrangements, logistically and technically, as much as possible. But, almost a year after the UK was plunged into its first lockdown, payroll teams must now work with other internal and external teams to aid long-term remote and 'hybrid working' in more secure and robust ways.
---
Topping up security and data compliance is vital for payroll teams in 2021
---
Many organisations are looking for extra protection, such as using two-factor authentication (2FA) for employee communications and accessing internal systems. Using extra security features to access highly confidential employee information is great for strengthening the username and password model. It's an extra layer of protection to make sure online accounts are secure.
This article – Two-factor authentication (2FA): keeping employee communications safe – is really useful if you'd like to learn more about 2FA.
So, topping up security and making sure data compliance is met must be the top priority and trend for payroll teams in 2021.
Payroll trend #4: More demand for gig workers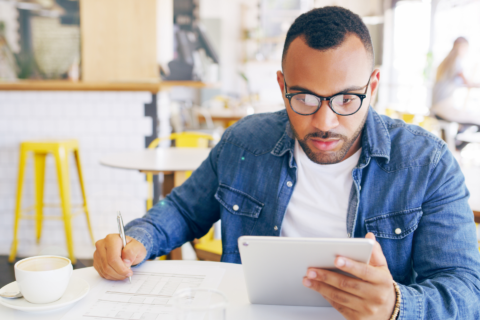 For a while technology has allowed people to work from anywhere, which has led to an increase in freelancers and contractors. And even more so now, organisations understand the benefit of having a flexible workforce, made up of full-time and gig workers.
The ability to scale workforces up and down as required – on a temporary or contract basis – can be beneficial for organisations, especially in times of uncertainty.
To help manage the demand for more gig workers, organisations will need flexible payroll solutions to manage multiple types of workers with ease. To have processes in place that makes it easy to deal with compliance, such as IR35, whilst also having the flexibility to adjust payroll changes in situations where gig workers come and go.
It's important to remember to treat gig workers the same as you would a permanent employee, for example under the Employment Rights Act 1996 (Itemised Pay Statement) (Amendment) (No. 2) Order 2018 – (The Order), any worker has the right to receive a payslip, not just those with a contract of employment. So if you pick up on this payroll trend, there are employee communication platforms that can help you deliver payslips, online and/or in print, to all workers, including temporary staff.
Payroll trend #5: HR & Payroll will become more aligned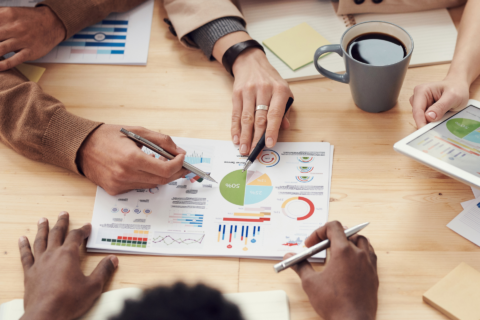 Historically, HR & Payroll have always worked in silos. Using different systems and different skills. But for either department to run smoothly, there must be collaboration between the two.
As we see a shift in work culture and a big focus on financial awareness and employee wellbeing in the workplace, payroll teams have an opportunity to work together with HR teams to offer employees advice. For example, payroll can offer advice to help employees better understand their payslips and offer ways to save money through schemes such as salary sacrifice or making clearer reward options that they are entitled to, but have not taken.
But we're starting to see a huge shift in payroll teams looking for software and services that integrate and interact with various other platforms to receive and transmit data, such as time and attendance and expenses. Technology plays a key role in connecting both functions. From integrated HR & Payroll software, to third-party Software-as-a-Service employee communication solutions.
This payroll trend will continue to become more aligned as traditional mind-sets catch up with more modern ways of working.
---
As we mentioned before, the months and year ahead remain uncertain, but what we do know is payroll teams continue to adapt and be flexible when it comes to change. And whilst it's been challenging, it is no doubt changing the future of the profession.
And even though the top payroll trends for 2021 have been emphasised as a result of COVID-19, they can benefit payroll teams and organisations, pandemic or no pandemic.