2
minute read
Despite a shift to digital communications, few organisations are 100% paperless.
For teams responsible for paper-based correspondence, it's often a manual task. Writing to customers, employees, suppliers, or other stakeholders, printing, enveloping, and mailing letters is time-consuming.
Processing paper documents effectively is challenging when physical mail quantities fluctuate, and hybrid working teams now carry out their duties from multiple locations.
Perhaps then, it's no surprise that the adoption of hybrid mail solutions is thriving.
Moving to a hybrid mail solution
In the simplest form, hybrid mail allows you to transfer digital letter files to a third-party printing and mailing specialist. This intermediary then prints and posts the physical copies and sends them out to your recipients.
For many organisations, the desire to change to a more efficient way of working makes total sense. Document automation delivers huge efficiency gains.
The obstacle can be in fear of the unknown.
Procuring technology to move to new ways of working is a significant decision. Managers, therefore, may perceive it to be costly and add extra work in migration. Teams also often don't like the idea of changes to 'how things are done'.
However, the onboarding process can be easy and done without extra capital expense with hybrid mail technology.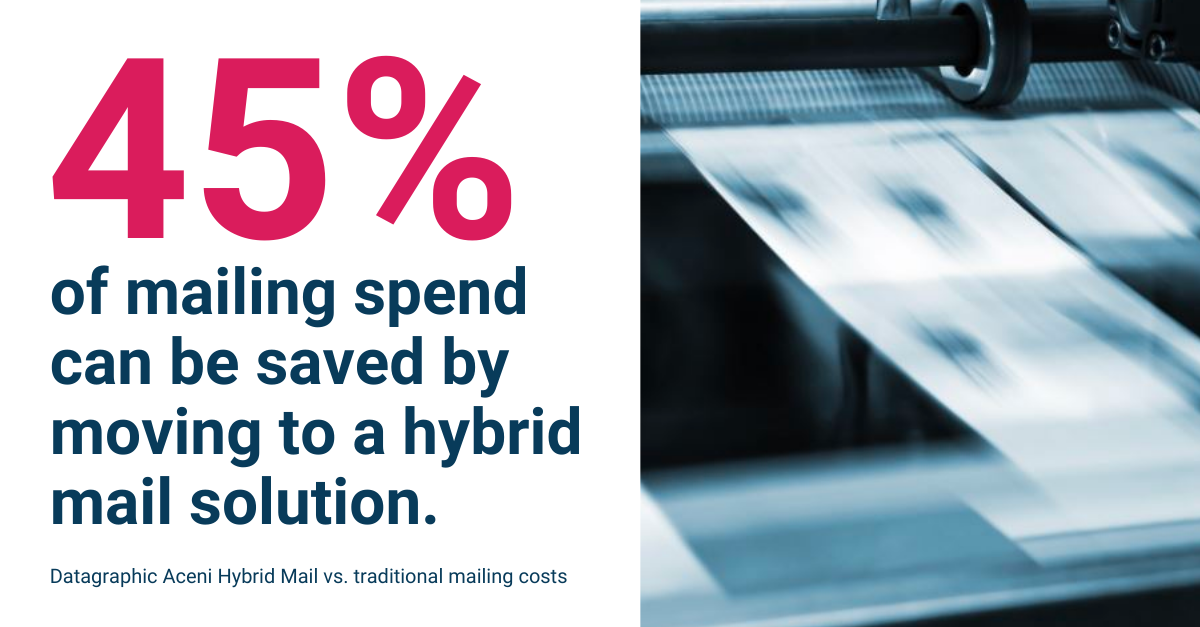 Hybrid mail solutions, such as Aceni, can be implemented in weeks and drive savings from the get-go.
If your organisation is keen to learn more about hybrid mail platforms, take a look at our handy guide below of things to consider when buying a hybrid mail solution.
Quick guide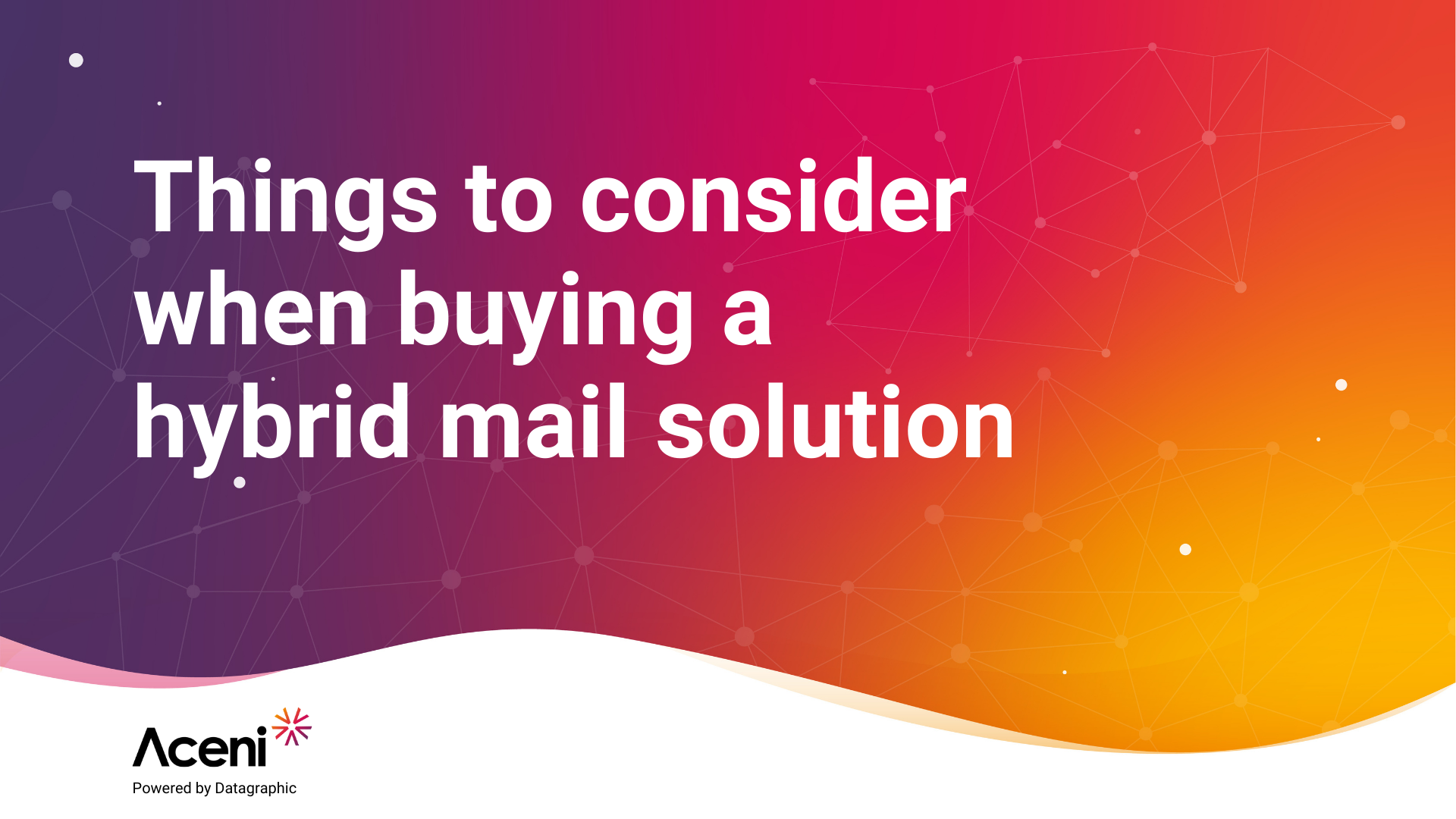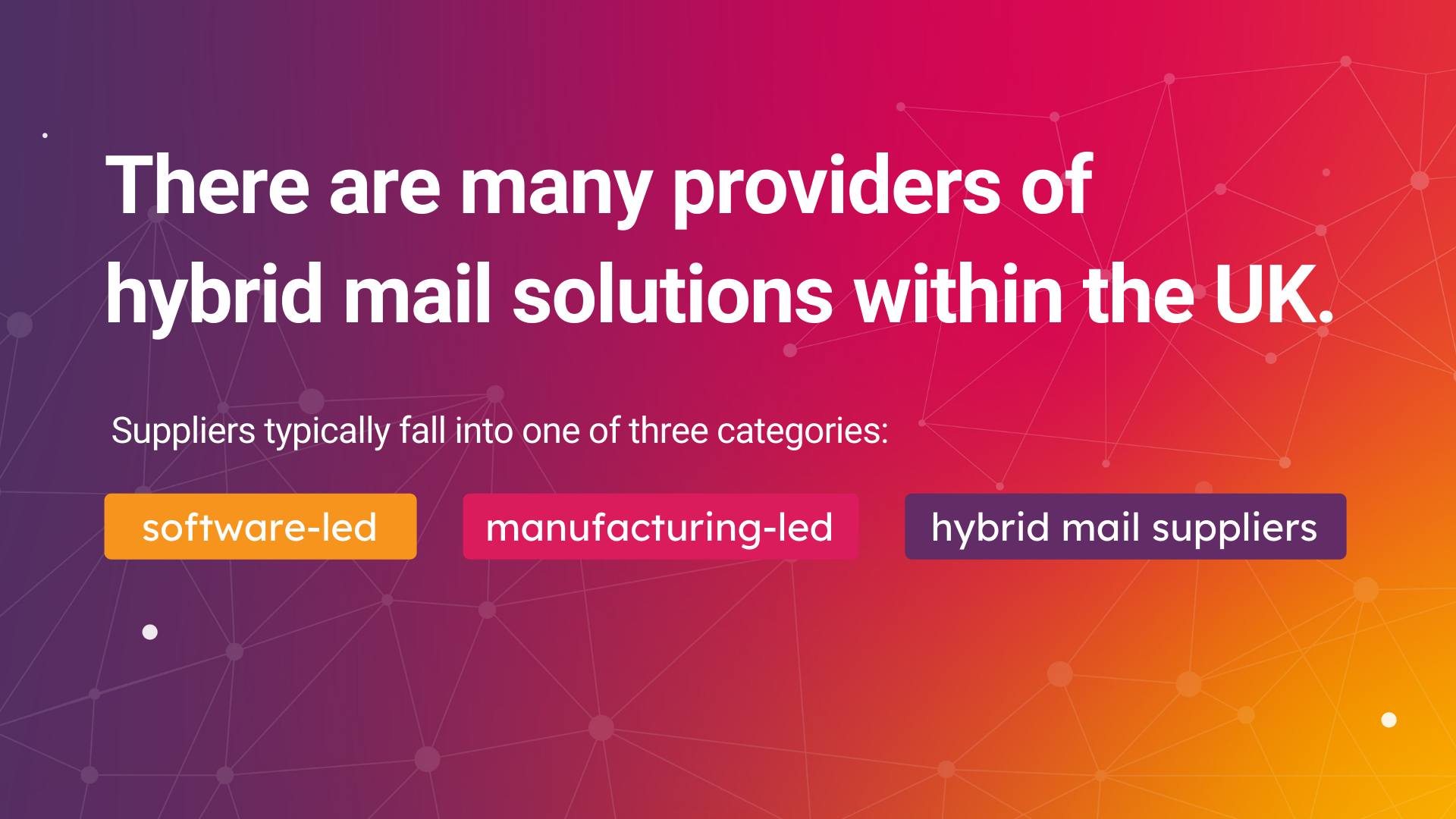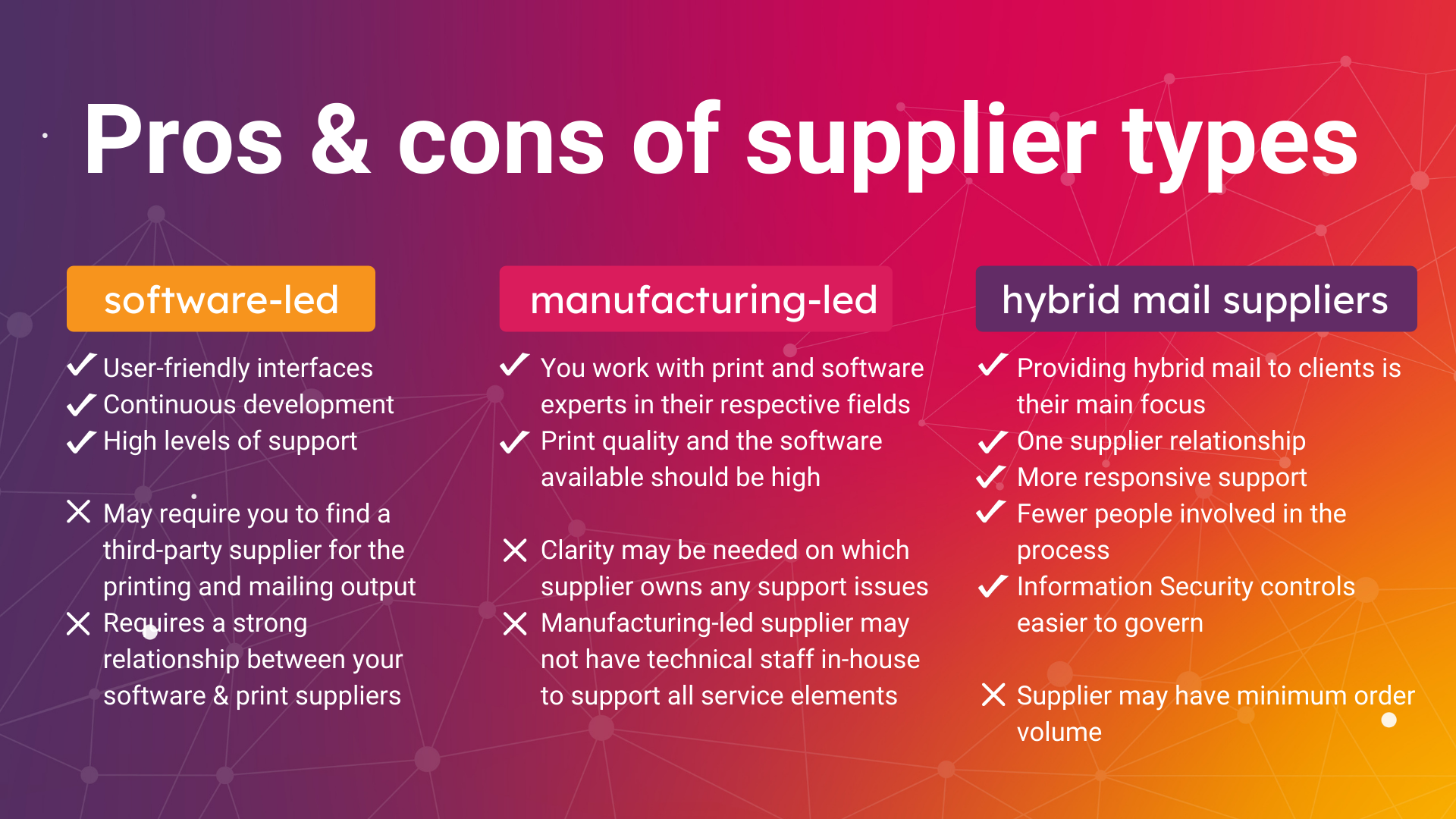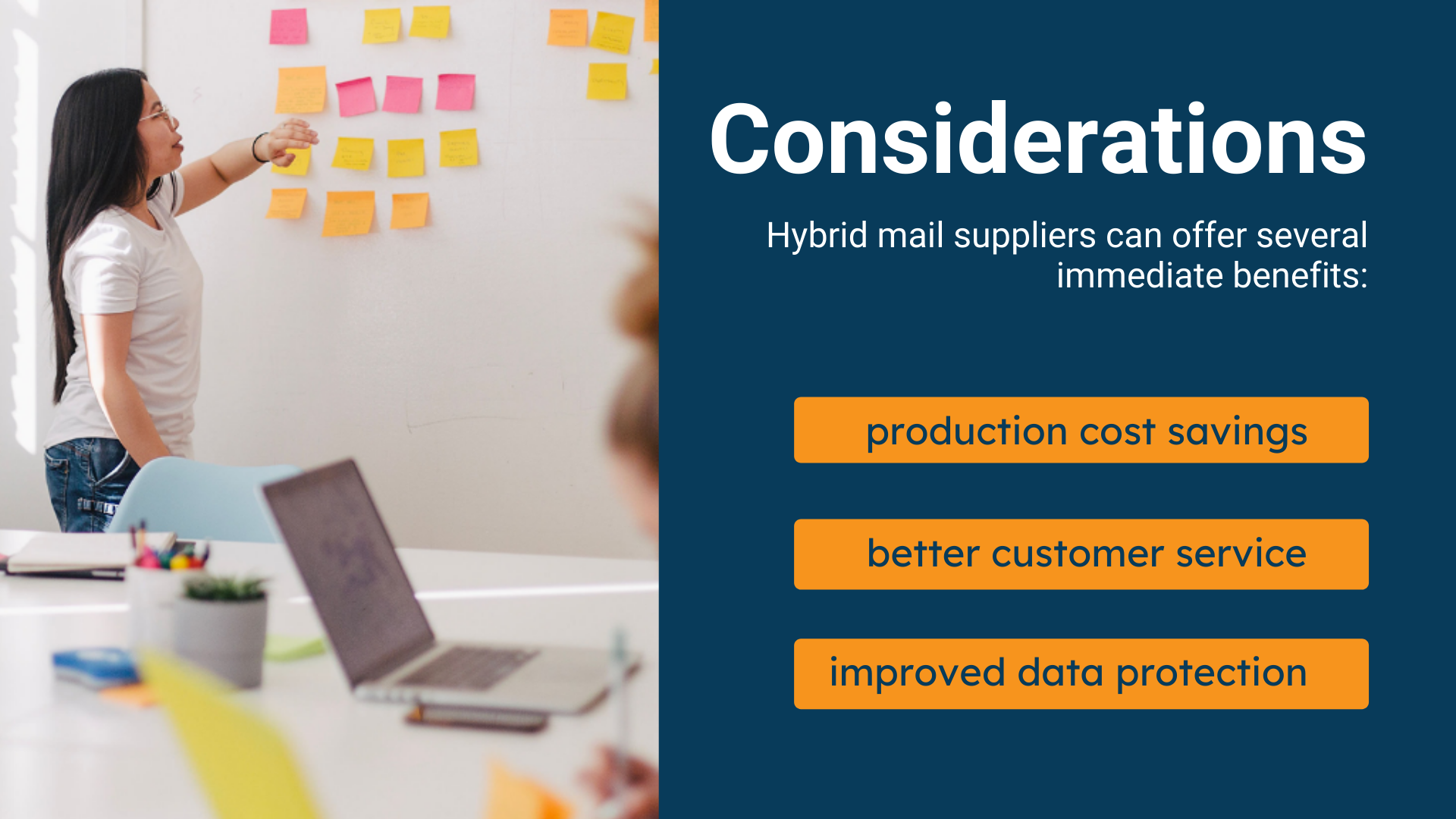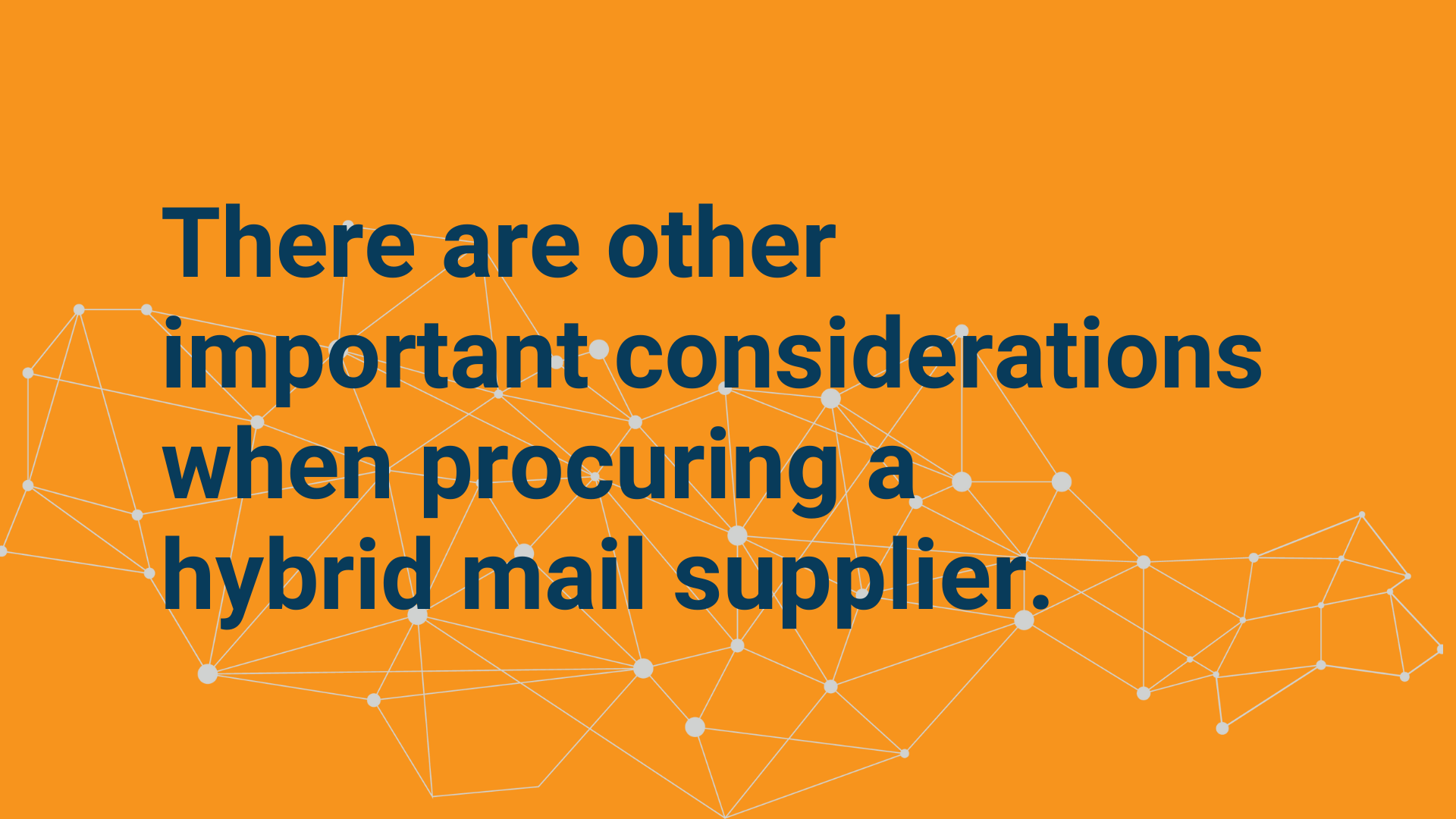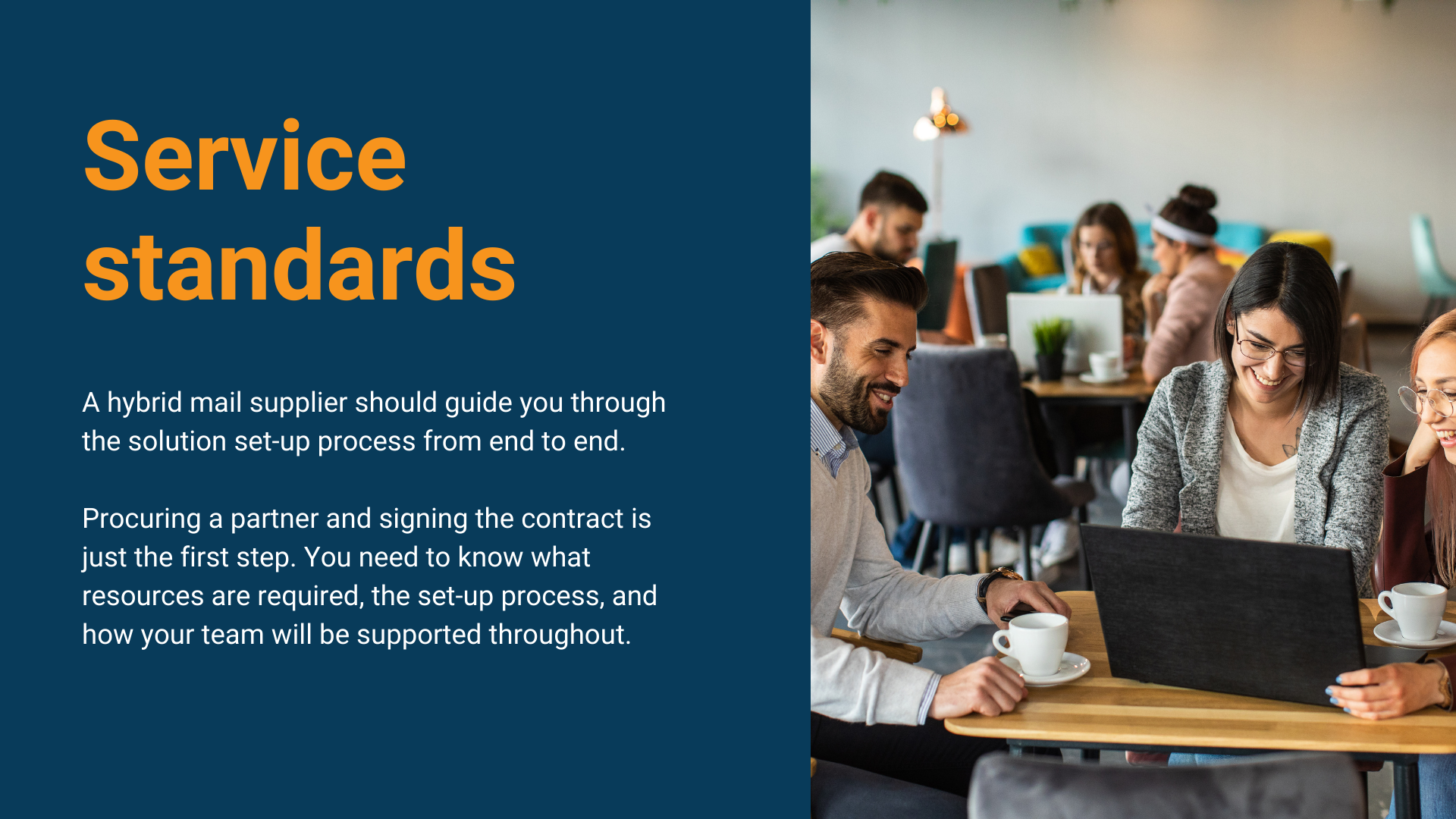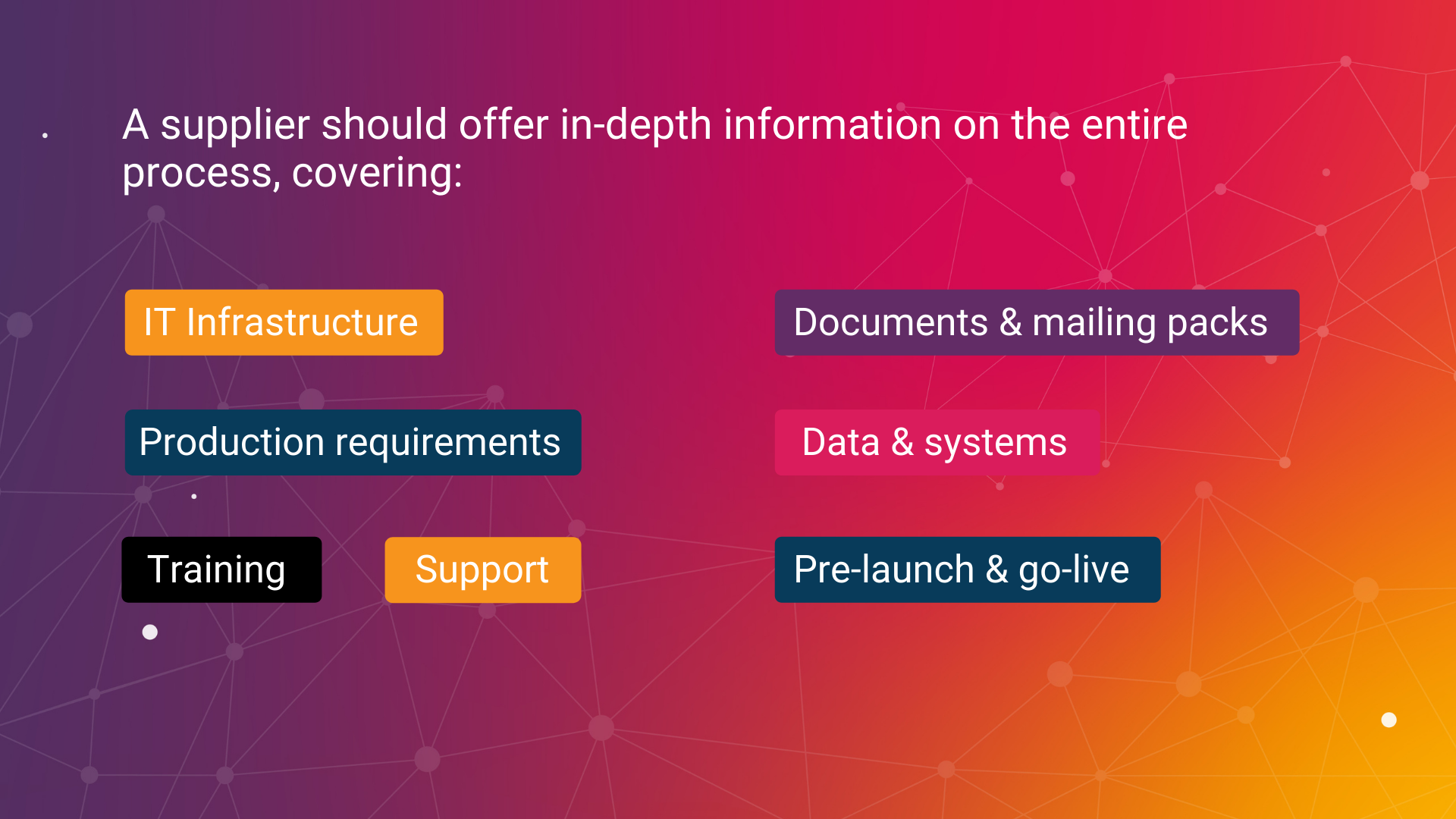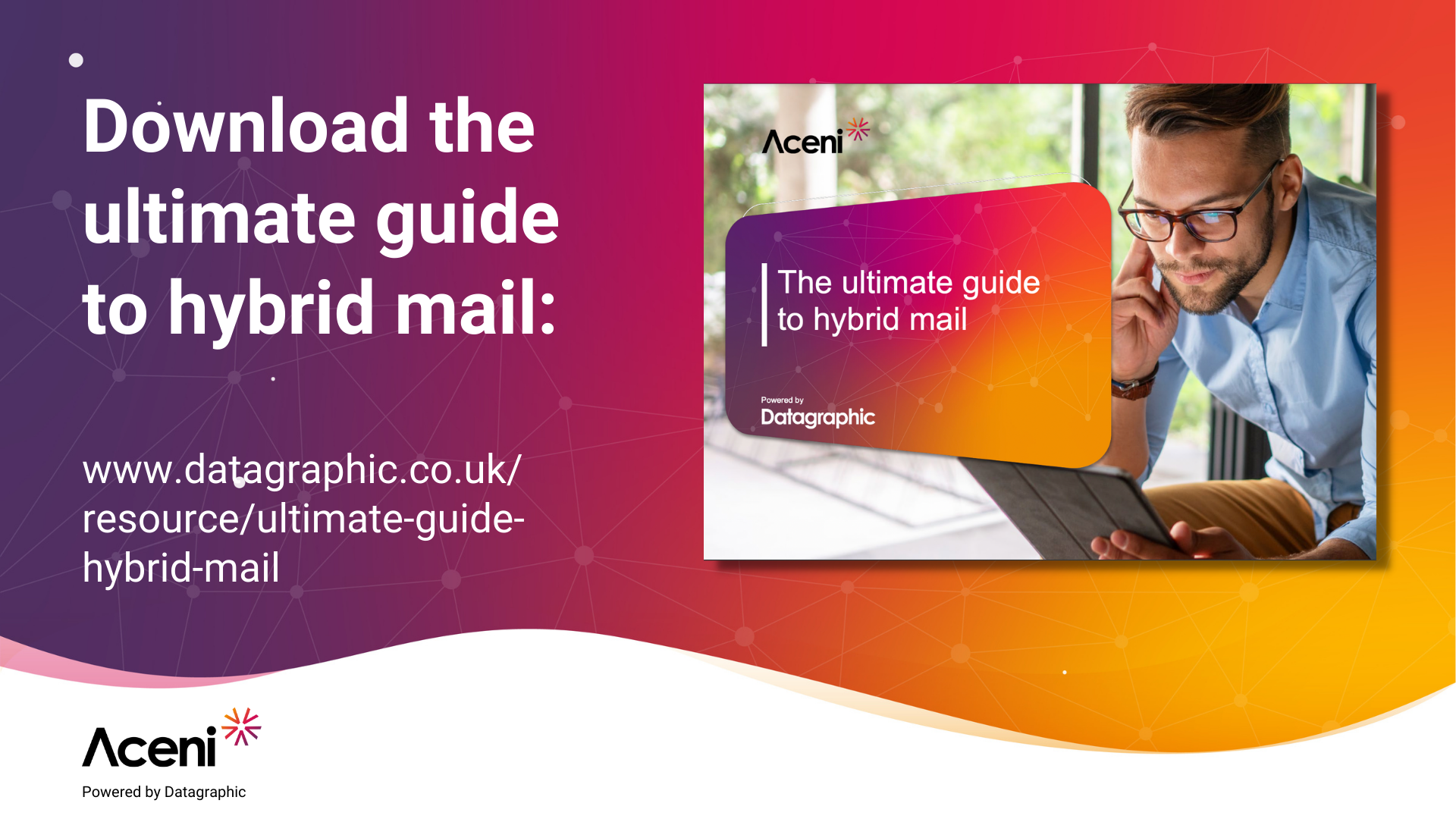 Want to know more?
Download our free buyer's guide to hybrid mail.
In the guide, read our leading hybrid mail expert's thoughts on the technology in more detail, with best practice advice on what to consider, must-have functionality and more.
The Ultimate Guide to Hybrid Mail will help you deliver the best value solution for your organisation or benchmark a current supplier.