< 1
minute read
Test your knowledge in our sustainability quiz.
We are passionate about adopting sustainable practices and being a responsible business. In doing so, we have made great progress in our roadmap to reduce the climate impact of our operations.
To name only a few of our achievements:
Datagraphic is a participant in the UN Global Compact.
Our assessment to become a B Corporation is under review with B Lab.
Leading the way for our industry
Datagraphic has big ambitions to play a pivotal role in shaping how clients and suppliers address environmental concerns. That's why our sustainable approach is fundamental to measuring, managing and approving every step of our operations. We want to make sure Datagraphic can provide a product that our clients value and that is sustainable for the future.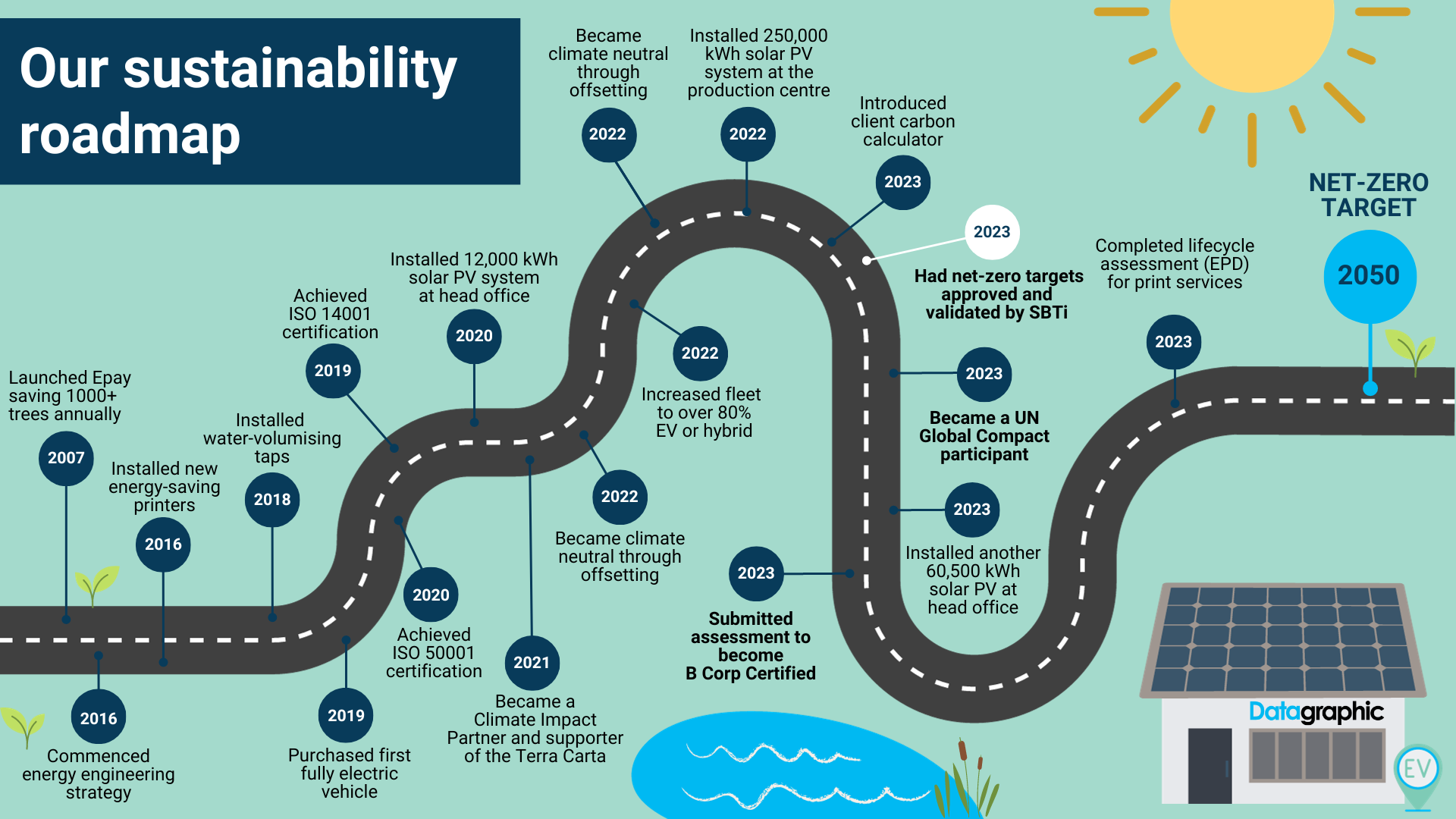 By leading the way for our industry and welcoming collaboration to tackle the environmental, social, and economic well-being of our planet, we can keep pushing the envelope.
Read about sustainability at Datagraphic.
Test your knowledge of Datagraphic's strategy
To test what you know about how Datagraphic is reducing its climate impact, have a go at our sustainability quiz below.
If you need a clue, visit our sustainability pages to find the answers.