4
minute read
Environmental considerations and energy management sit at the heart of Datagraphic, and we believe our commitment has to be more than just words. We aim to create and underpin a culture where staff review, monitor, and develop every process to deliver our work in the most sustainable way.
Our current sustainable practices include:
Operating inkjet technology

Switching to 100% renewable green energy
Using local services and delivery partners where possible to reduce emissions
Saving 8000KW every year since 2016, after investing in energy-saving printers
Holding environmental action days, giving staff time to discuss and contribute ideas for improving sustainability
Reviewing paper sources to select products based on their sustainability credentials

Changing to water-saving spray taps in all washrooms

Joining the Terra Carta Sustainable markets initiative
Only using FSC sustainably sourced paper in production
Holding ISO 14001 Environmental and ISO50001 Energy Management certifications
Generating 10,000 kWh per year and reducing 2.56 tonnes of carbon annually, using our 12kWp solar system on our site roof
These are steps in the right direction, but only the start…
We continuously take steps to operate more sustainably and reach our goals. Only by doing this and working closely with our supply chain partners can we find effective solutions and reduce the impact of CO2 emissions connected to our work. It's our mission to encourage and support low and zero-carbon strategies within the organisation, with the hope of creating a long-term sustainable company.
And to do so flexibly and considerably makes work enjoyable, profitable and sustainable for everyone, now and in the future.
Here we discuss our top 5 sustainability plans for the year ahead: 
1. Reduce total energy consumption by 2.5-5%
Each year, we aim to reduce our total energy consumption by 2.5-5% and will continue to achieve this through our initiatives and reviewing our energy use. We do this by working with energy consultants to identify ways to conserve energy. For example, we review our production equipment and see if it can be shut down when not in use. This review is vital as some machines require more energy to restart than they use if left running.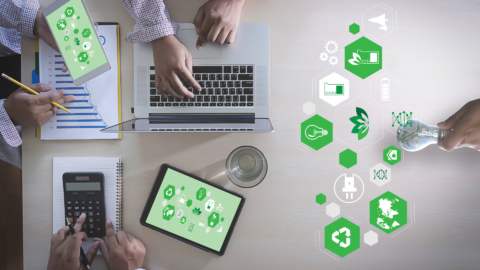 2. Find more effective and creative ways to use waste products
As environmentally conscious employees we want to evolve from the 'out with the old, in with the new' mentality, one that serves to encourage wastefulness and heavy consumption. And create a 'reuse' culture instead. Embedding a reuse culture in our organisation encourages people to make better use of available resources.
At every opportunity, renewable materials are sourced and waste is recycled. On-site materials from production processes and office activities are separated into segregated waste bins for recycling. However, for this year we want to focus on finding more effective and creative ways to use our waste products.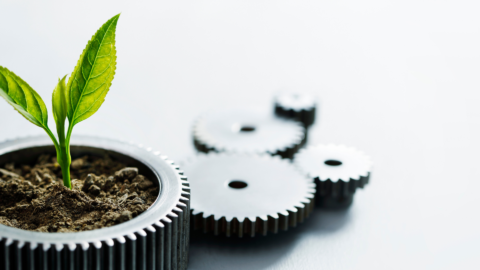 3. Optimise self-generated energy
We actively monitor and manage energy efficiency standards to identify characteristics in our operations that affect energy performance. As a result, we explored self-generated green energy last year. We have invested in solar panels at our Derbyshire site, which now generates 10,000 kWh annually and a carbon reduction of 2.56 tonnes. The positive result led us to make an even greater investment in our low carbon strategy as we strive to be carbon neutral by 2040.
We are pleased to share that we will be installing 557 solar panels on the roof of our production centre in Rugby. The solar panels are predicted to generate 226,000kW a year, roughly half of our current energy consumption. We anticipate running operations on electricity generated by sunlight, with the possibility of feeding energy back into the grid.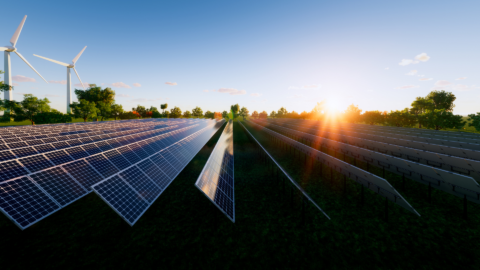 4. Replace fleet vehicles with electric/hybrid vehicles
Datagraphic operates a small fleet of eight vehicles. Three of the eight are 100% electric vehicles producing no carbon emissions when in use. These vehicles also have on-site and home charging from 100% renewable electricity supplies. However, we'd like to replace the remaining five vehicles with electric/hybrid ones in contract renewal. The switch will actualise our commitment to our green travel scheme and reduce carbon emissions connected to organisation travel.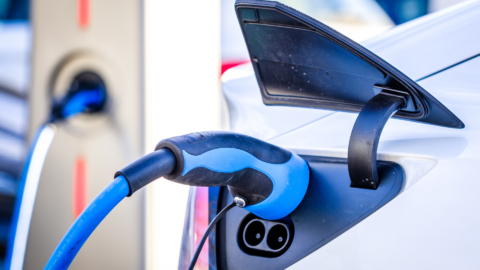 4. Increase donations of unused resources to the local community
Recycling paper is important for many reasons. Thirty-five per cent less water pollution and 74 per cent less air pollution is created when using recycled paper rather than making new paper. We recognise the importance of maximising our resources to prevent waste. At Datagraphic, we donate unused paper stocks to local schools; we are pleased to know our unused resources are reused for both creativity and education. We hope to donate more unused resources, such as paper, to our local community this year.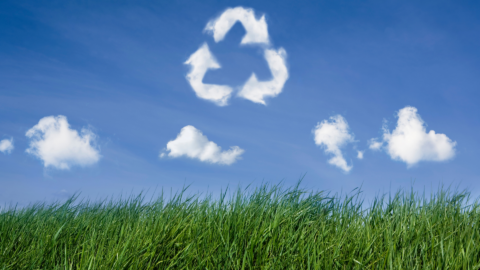 ---
Our work continues, implementing plans and methods to become carbon negative (climate positive) by 2035. In Scopes 1 and 2 of the Green House Ga(GHG) Protocol and carbon negative in Scope 3 by 2040.
You can read more about our sustainability goals at Datagraphic here.