5
minute read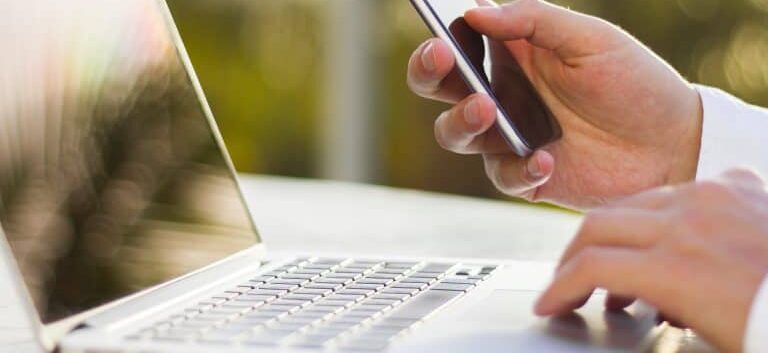 To engage and motivate customers, you need the right channels of communication: digital and physical. Providing a customer experience (CX) that spans more than one channel is vital.
The Communications Market Report 2020 by Ofcom¹, confirms that as consumers, we place importance on a variety of media to service our needs. And, despite an explosion of digital platforms, traditional post remains important: with 69% of people saying it's an essential or fairly important method of communication – a level similar to instant messaging!
The need to communicate across many channels doesn't look likely to change.
Consumers don't just view information over different channels; they use various devices to do it. Their lifestyle and the type of content they're consuming driving factors. This demand for digital and print communications means your organisation needs a multichannel or omnichannel approach. 
But what is the difference between omnichannel vs multichannel?
If you're wondering how they differ and which one is best, we're here to help. In this article, we'll take a look at the differences between omnichannel vs multichannel. We'll discuss the pros and cons of each and share thoughts on why you should develop a communications strategy that spans many channels.

What is Omnichannel?
Omnichannel customer experience has individual customer touchpoints, over a variety of channels that seamlessly connect. It allows customers to pick up where they left off on one channel and continue the experience on another.
An omnichannel approach can be very engaging for customers, but it takes time to plan and manage. You need systems and resources that allow customer data to flow seamlessly, in real-time, which often requires a more considered and whole business approach.
Take Morrisons, for example. They give you an omnichannel approach by making sure their website, store and mobile experiences operate the same across each device you use.
So, you can register online and choose your preferences. Then when visiting a Morrisons store with your loyalty card, offers and suggestions will be made to you based on your preferences and previous purchases.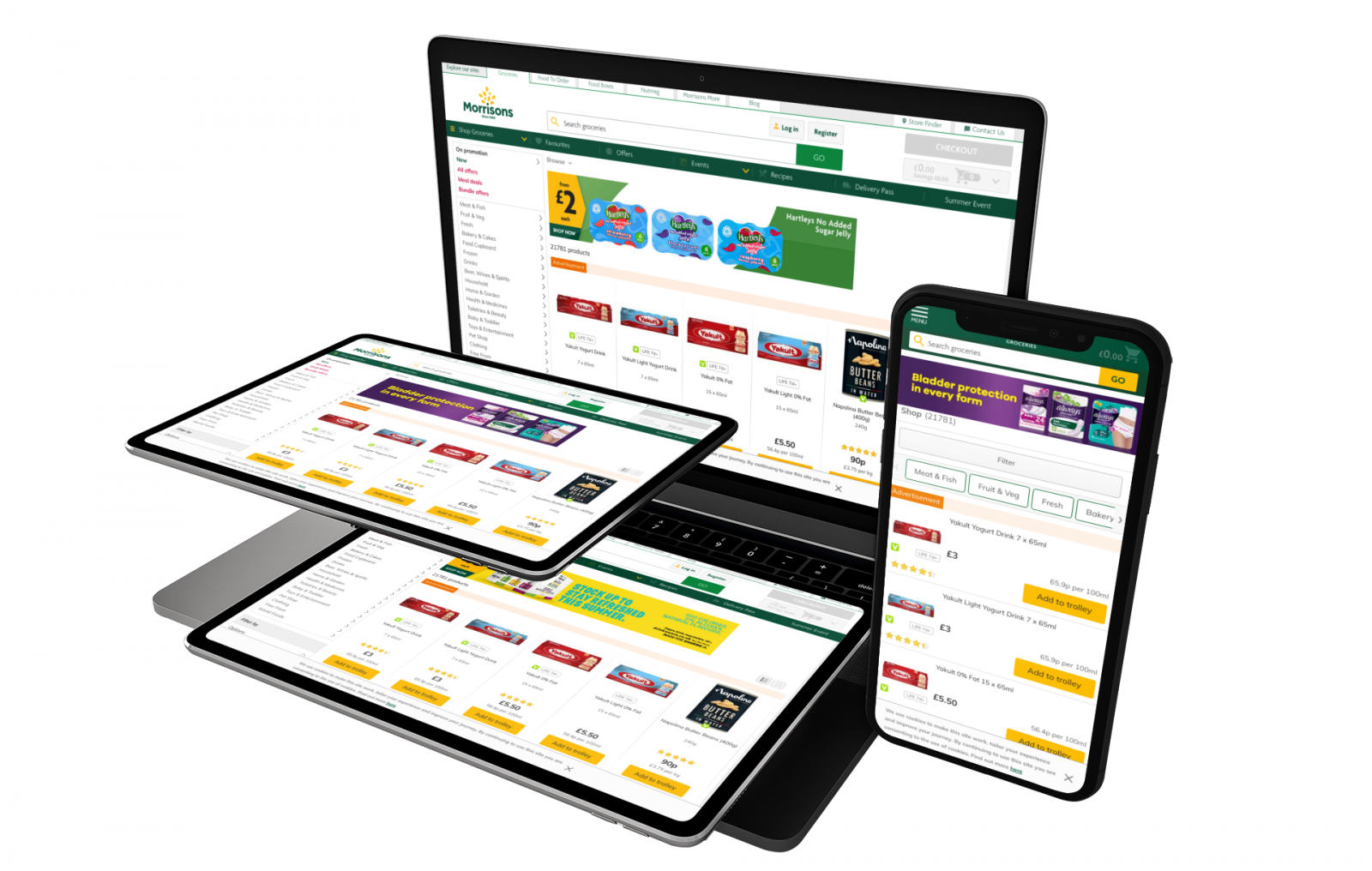 What is Multichannel?
Multichannel uses more than one channel to connect with your customers, but more linearly. So, you present information to customers that looks consistently branded in digital and print formats. But you push and pull data via that channel: rather than connect all channels.
Multichannel for many organisations is an obvious choice as its approach mirrors the way teams work, and it can be set-up without the disruption of new systems and processes.
A multichannel approach allows you to match existing systems and departments to channels of communication. So, for example, you might have one team managing digital customer communications and another working on physically printing and mailing information out. But a brand and marketing team that make sure the messaging and look and feel of all communications is consistent.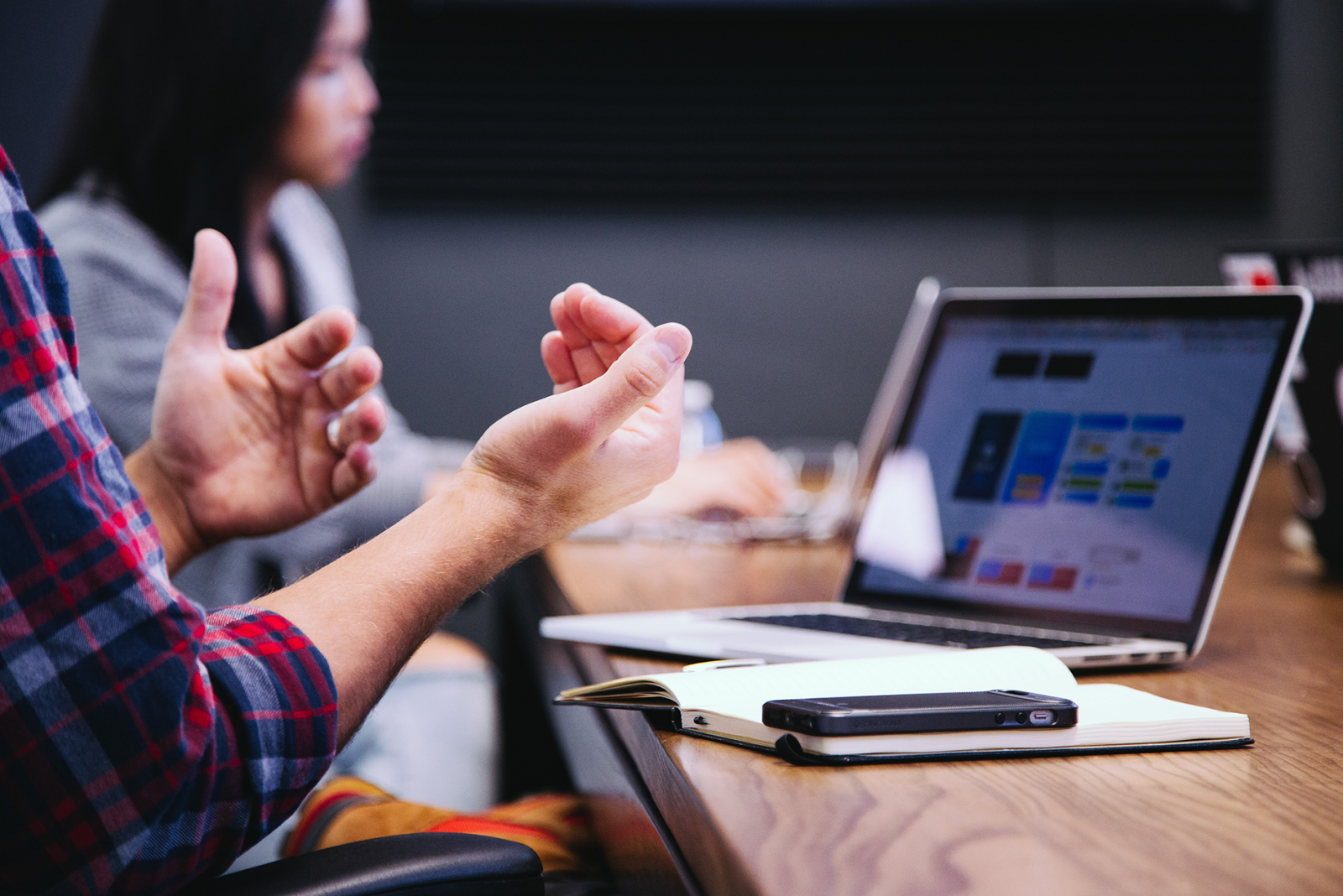 The benefits of communicating via many channels
Whether you opt for an omnichannel or multichannel strategy, you'll find some benefits are universal:
You improve customer perception
Customers who see consistent messaging across multiple channels are more loyal and view businesses as forward-thinking.
You can align customer personas for better engagement
Different personas are more receptive to different communication channels. Some like mobile push notifications, email, or text messages, while others prefer print or phone calls. Communicating via the channels your customers prefer will improve engagement.
You can reduce the cost of sales
Communicating with customers using a mix of channels that is meaningful to them, lowers acquisition cost, which means achieving a faster return on investment.
What are the pros and cons of Omnichannel?
+ A seamless experience

People expect a consistent and meaningful customer experience in every interaction with your company. Omnichannel's seamless real-time customer view and system integration, means people get that consistency. For example, someone can stop what they're doing on one device and resume the activity later on another.

+ Channel neutral and content optimised

All customer touchpoints work together to provide the best all-around experience. For instance, an app that isn't generating direct sales may still be contributing to sales by offering directions to a store or access to customer product reviews while in-store.

– Cost and set up 

Successful omnichannel communications often require a company-wide approach. For a seamless customer experience, your systems, data and teams need to work as one. Clear objectives need to be set from day one with a project team to lead the change. The project can then start, but it can take months to align all the parts for an omnichannel strategy and years to deliver a return on investment. The up-front costs and wait for a return, are often the most significant barriers to entry.
What are the pros and cons of Multichannel?
+ Speed of set-up

Multichannel communications can be set-up in a matter of weeks using data from your existing systems and knowledge within your teams. It doesn't need to be a disruptive process to give your customers a great experience via the channel(s) of their choice.

+ freedom to get it right

Given the low cost of set-up and speed of rolling out multichannel communications, you can pilot projects at your own pace and test what works best with your customers. Perhaps you want to test your customers' response and engagement to notifications sent as text messages. For example, by sending physical statements to customers, but payment reminders by text notification.

Working with a third-party multichannel communications provider, you can do just that. Refining your channels and approach for different document types without risking capital spending on new systems.

– fragmentation

Multichannel more closely aligns to the way many teams work. But it requires different teams to have common objectives and clear brand guidelines to deliver the seamless feel a customer would get with an omnichannel approach. Data stored in separate systems also must be more closely managed to make sure customer preferences are known across every channel.

The future of Omnichannel vs Multichannel  
The jury looks likely to be out for some years to come on the 'Omnichannel vs Multichannel' debate.
For emerging organisations, omnichannel is more likely to steal a lead. It's much easier when starting from scratch to specify systems and define processes and channels that connect seamlessly. And this level of integration can give a strong competitive advantage from a customer service perspective.
In established organisations, the picture is more complicated. Where a c-suite has a healthy appetite to invest in technology to drive omnichannel customer experience, it's likely to be given support.
But, for many organisations, the idea of unpicking their legacy systems and processes, and building new ones from scratch is much harder to secure support to deliver.
Where this is the case, multichannel remains the frontrunner, offering a balance of the channels customers want with the way teams can work. It's less disruptive and can be set-up quickly giving a return on investment in a much shorter cycle.
A multichannel approach is much easier to achieve. For example, if you use Aceni – our multichannel communications platform – you can turn data from your existing customer systems into multichannel communications. You provide the data we present your customers with information digitally and in print—all without any system changes or distribution to your teams.
For more information on Aceni and how multi-channel services can make your data go that extra mile, get in touch with us here
---