4
minute read
Here we look at payroll communication trends and how document automation can create time and cost efficiencies for payroll professionals.
Embracing a change in payroll communications
If you have read the most recent Payslip Survey Report from CIPP, you will undoubtedly relate to the challenges and trends highlighted.
One key takeaway is how quickly the uptake of payroll technology has accelerated since the pandemic. Organisations now use technology as part of daily operations.
The report also summarises how complex it is to keep up with changes. Teams have to keep on top of employment legislation, privacy and handling process change. As a result, more payroll professionals want to automate business processes and improve the employee experience.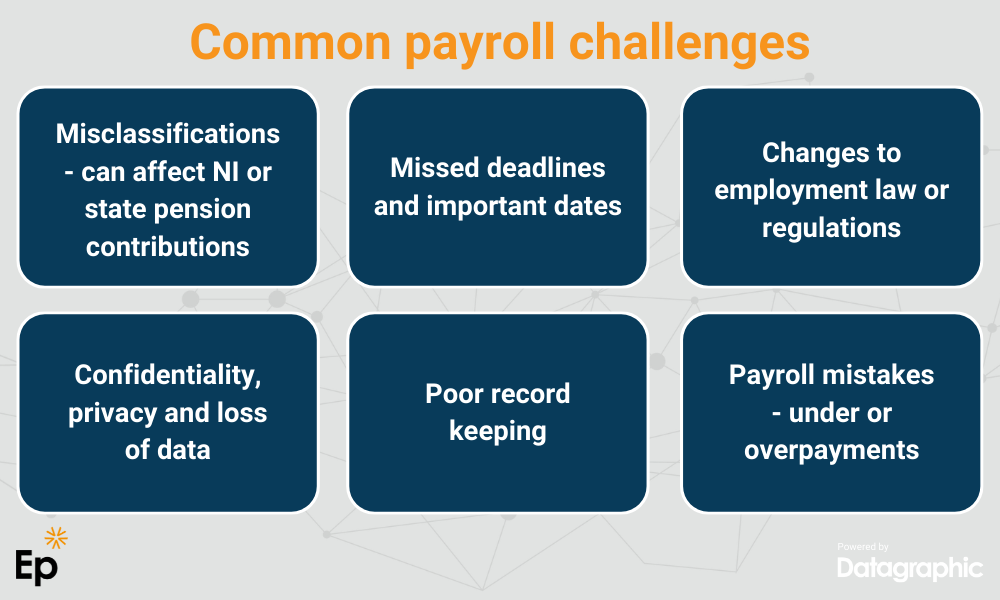 When looking to improve productivity and employee experience, the manual and resource intensive process of distributing payroll and pensions information is a great place to start. But, are you ready to embrace technological change or do you fear it will disrupt and compromise payroll processes?
Here we share thoughts on ways to improve payroll communication processes. The recommendations help to achieve maximum benefit and minimal disruption, without compromising critical operations.
Go digital without large payroll software projects
None of us could ignore the transformation caused by COVID-19. As a consequence, payroll communications have increasingly become more digital.
The CIPP Payslip Statistics Comparison Report showed a massive shift in distributing payslips. More organisations now use digital methods to share payroll documentation.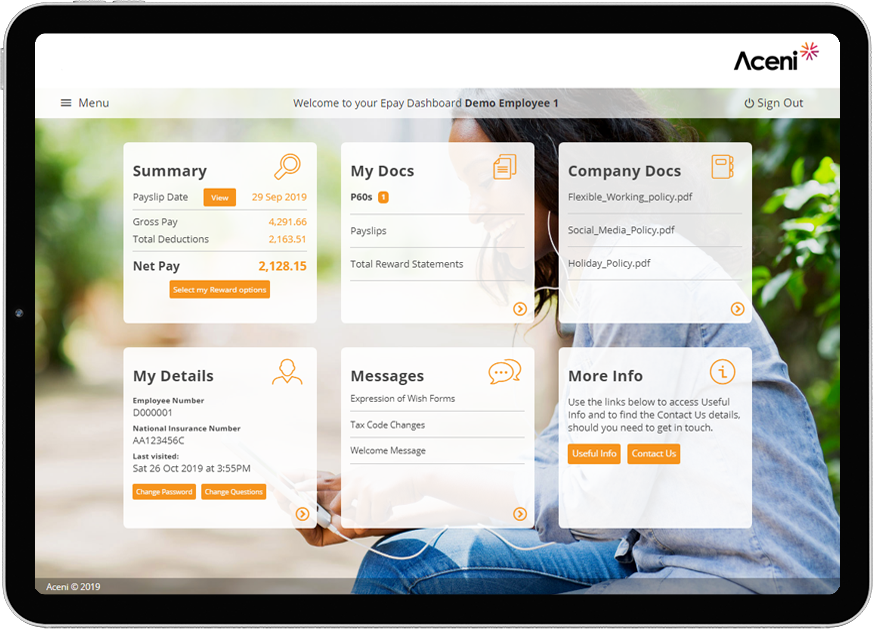 All this is positive news for payroll productivity. New technology and processes can help teams evolve rather than create disruption.
When considering technology to drive digital transformation in payroll communications, buying new software is often the first thought. But, unless there are compelling reasons to switch, think carefully before taking this step. Any software change project is resource intensive. Getting stakeholder buy-in for a significant investment, and multi-year roadmap can be tough.
Our advice is to think big but start small. Identify projects with short implementation cycles. Third-party solutions that work with your existing payroll software can add value to the technology you already have, without major disruption. This will spark a step change (rather than a leap) and help your organisation dip its toes without such enormous focus.
A great example is to implement a hassle-free, secure employee communications solution like our Epay platform that has no extra capital costs and uses existing employee data to get started.
Review all your payroll communication approaches
It's increasingly common to see digital transformation of payroll communications for people who can access core self-service payroll and HR systems. But, the production and distribution of payroll documents to part-time employees, temporary workers and pensioners are often still fragmented.
You can, however, automate and digitally transform the distribution of documents to these different groups of people.
Platforms like Datagraphic's Epay offer a secure web portal which any worker or pensioner can access to view their digital payroll documents. Epay can also automate the printing and mailing process of any physical documents still required. You could produce electronic payslips, P60s, P45s, P11D, timesheets and reward statements in a fraction of the time compared to in-house manual processes.
Take the next step securely
Many organisations take steps to go digital (with epayslips) but use legacy payroll software with limited digital output options, for example, the only choice being to email payslips. However, email isn't a secure communications channel, as we explained in 2020 in our article – Email and security – what you should know.
So, when reviewing digital transformation options for payroll communications, it's vital to opt for a solution that balances data security with payroll department productivity. An excellent third-party option like Epay, which presents payroll documents using data from your existing system, in a secure way, is one of the best approaches.
The even better news is that you can implement projects like this in weeks. Employees can then view payslips over the internet in no time without compromising the security of their information.
Deliver the right employee experience
Have you asked your employees how they'd like to access their payroll documents?
Device usage statistics from our Epay application suggest typically, 60% of employees prefer to view their payroll documents from a mobile device.
Even employees who typically don't use technology in their job roles now use mobiles in their personal lives. These employees value digital formats as much as office workers. When considering your digital options for payroll communications, the best approach is to seek a solution that delivers employees a great experience from any device, particularly when using a mobile device.
What about 'hard copy' payroll communications?
What is noticeable from the CIPP Payslip Statistics Comparison Report is that few organisations are achieving 100% digital. In fact, 22% of organisations are still printing and sending payslips home.
There are many reasons some employees still prefer a printed copy. For small teams or individuals managing a payroll function, the manual task of physical payslip distribution is inefficient. But, technology can still help with these processes and lead to impressive efficiency gains.
Digitalising document processing doesn't mean everything must be online. It can simply mean using technology to reduce repetitive manual tasks.
For example, you could use technology to securely transfer your payroll document files to a third-party printer, like Datagraphic. They would then print and mail each document to your employees. As a result, your team are free to concentrate on other tasks.
Organisations partnering with secure document suppliers like Datagraphic benefit from first-class technology and economies of scale. Consequently, revamping internal processes, productivity, and overall payroll efficiency as a whole.
Download our FREE guide, 'Payroll innovation on a budget', to find out how payroll technology can help you deliver critical but time-consuming communications more cost-effectively.