3
minute read
Datagraphic is deeply committed to the universal benefits of Environmental, Social, and Governance (ESG) in business. We channel our efforts into four key pillars: People, Planet, Communities, and Partnerships and aim to create a future where our actions leave a lasting and beneficial legacy.
With 'people' as one of our four core social impact pillars, we focus on developing and supporting our staff. A key step in establishing an environment where employees can grow professionally and personally begins with embedding opportunities for support and development. 
Encouraging employees to volunteer is not just a goodwill gesture; it can have a significant positive impact on both the employees and the company as a whole.
Why is employee volunteering important for Datagraphic?
Employee volunteering is a key activity in our social impact strategy. We understand the importance of giving back and welcome opportunities to volunteer, donate, and sponsor local events and initiatives. To encourage this further, we support and celebrate employees who are passionate about voluntary causes or support charities close to their hearts. 
Datagraphic recognises that contributing to causes outside the regular work environment strengthens our colleagues' teamwork, communication, and camaraderie. Volunteering allows employees to develop or apply new skills in different contexts and our team to embrace more diverse experiences and perspectives. 
John's story
Datagraphic Business Development Manager John Ireson is a cycling enthusiast who spends much of his spare encouraging and motivating others to get back in the saddle. 
John has loved cycling since childhood, using his bike to deliver newspapers in his Shropshire hometown. Over the last two decades, he's not been far from a set of pedals as a road and track coach, team manager, race organiser, or in the role of Chairman of British Cycling West Midlands. Supporting groups at all levels, from young children to international riders and the GB Transplant Team, John also coaches at three BC-affiliated clubs, including coaching ladies-only sessions regularly.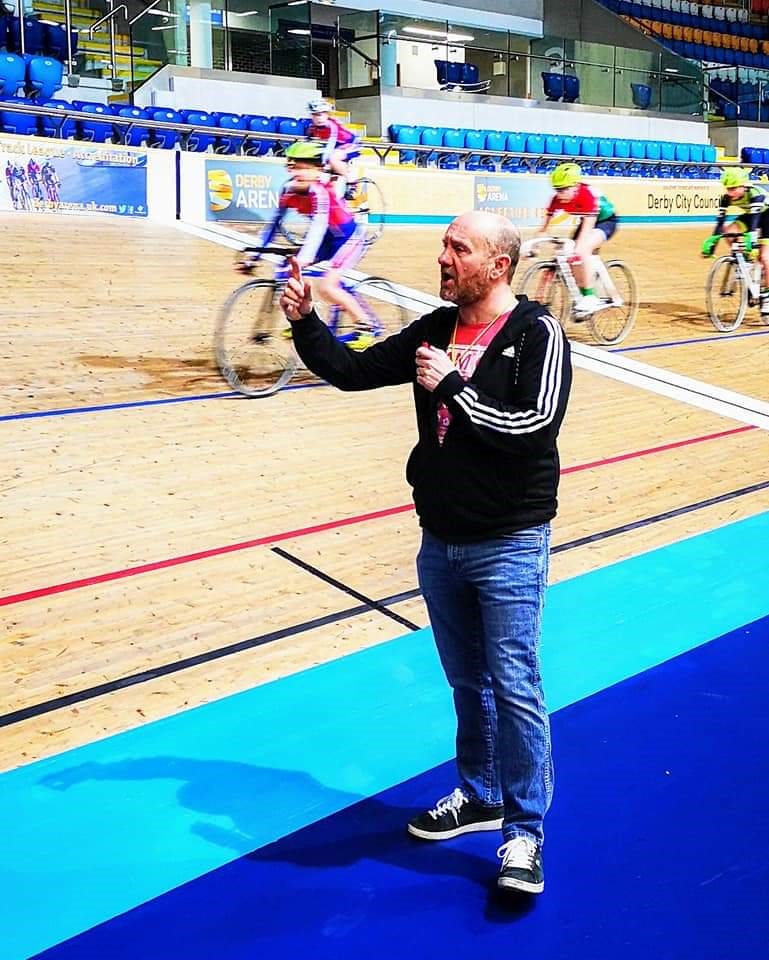 When it comes to fundraising, John knows how to use the skills he's gained in his professional career to make a positive difference. He helps to promote and run a charity event of up to 500 cyclists in memory of a young rider called the 'Ride for Joe'. In doing so, he has helped raise over £23,000 for the West Midlands Air Ambulance charity, winning an award for community initiatives in 2022. 
John says, "Cycling has given me countless positive experiences, and volunteering is my way of giving back. It is truly rewarding to witness someone go from not knowing how to ride a bike to becoming a confident, skilled, and, most importantly, safe rider. Volunteering adds a much deeper sense of worth to what I do. I firmly believe that communities flourish when people freely contribute their free time to help foster more community spirit."
The benefits of volunteering
Cycling, coaching, and volunteering have helped John acquire diverse skills that work together with his professional experience. Leadership and teamwork help to forge relationships between riders and the extended support team. In fact, John has even used cycling as a way to strengthen his relationships with clients. He's previously participated in a team ride with one of his clients, Sage, as part of a tour of their offices. 
John adds, "Volunteering has turned my perspective into a world of possibilities. I've realised that a job or career isn't all you should have. There's a world beyond the confines of the corporate landscape, and both should work in harmony to hopefully make you a more rounded individual. I've learned that everyone has unique dreams and aspirations."
Our management team is grateful to have such a dedicated team who can see the bigger picture and help create a positive impact on society.