3
minute read
Celebrating women in print at Datagraphic #PrintHERstoryMonth
#PrintHERstoryMonth is here! It runs throughout the whole of March, to coincide with Women's History Month.
The #PrintHERstoryMonth campaign highlights the achievements of female leaders to empower women within the trade. It is also an opportunity to inspire young women and students entering or considering print as a career.
#PrintHERstoryMonth encourages women in the print business to share their career and success stories.
Deborah Corn, from GirlsWhoPrint.net, founders of #PrintHERstoryMonth, said,
"Women's Print HERstory Month has never been more important. The pandemic is disproportionately removing women from the global workforce and staying visible, celebrating our presence and successes loudly in a male-dominated field, is up to us."
So to celebrate fierce and fabulous females within the print industry, we are showcasing one of our leading ladies, Sarah Butler.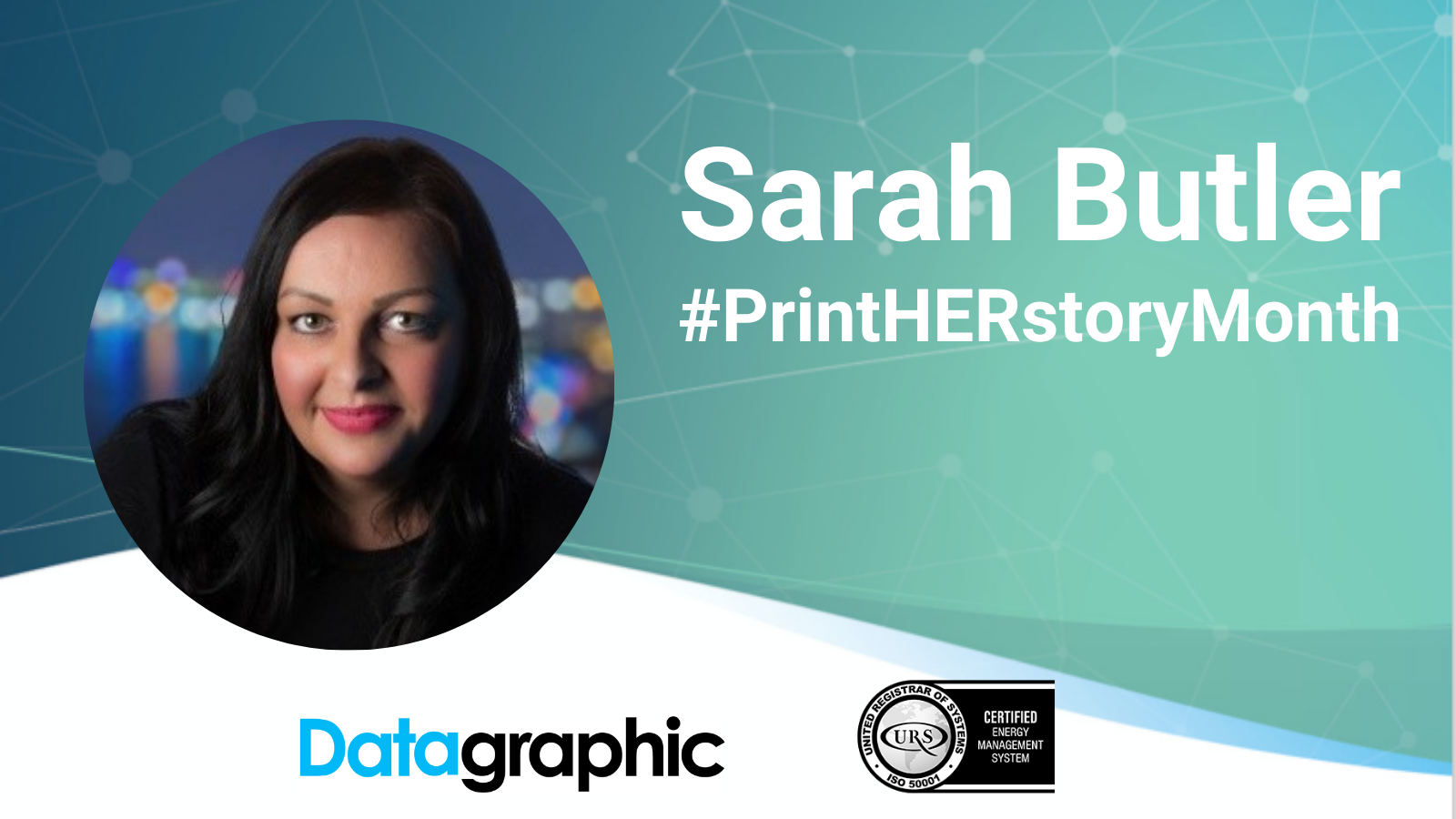 Sarah Butler, General Manager at Datagraphic
Sarah is our General Manager.
Over a 25-year career, she has worked her way up through the ranks in account and client-facing roles.
Today, and for the last 5 years, however, Sarah has been our first female general manager at Datagraphic.
Since her first job in 1995, the print industry has therefore evolve beyond recognition.
In what once felt like a male-dominated industry, Sarah is behind the push for greater equality in print.
"The print industry is still made up of a greater proportion of men, but compared to some sectors, there's been a significant shift.
When I first started working, I'd be amongst one of the only women in meetings. Certainly, the boards of the businesses I worked with were predominantly men.
During the last 25 years, however, I've seen that gap narrow.
Women are now more positively represented within the commercial print arena. Therefore, there we are recognised for our contribution to business. Here at Datagraphic, for example, 42% of our senior leadership is female."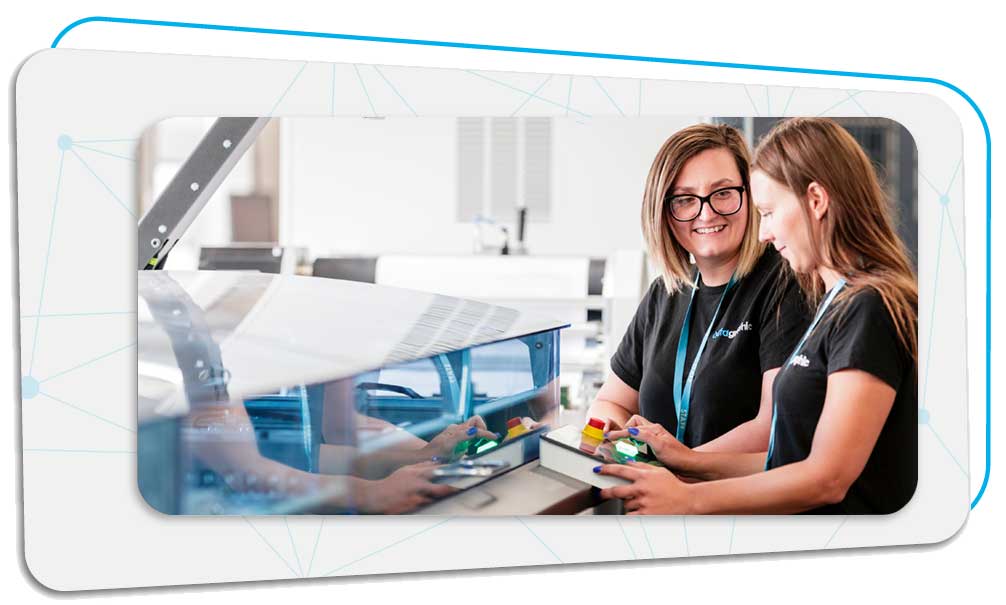 From print to software
From where it began over 30 years ago, Datagraphic has remained on top of trends within commercial print.
Moving beyond our traditional base of printing cheques, we recognised the need for document automation and digital transformation. This is how Datagraphic has become what it is today. We are now one of the UK's most well-respected secure print facilities for on-demand printing.
Our customers can automate data-driven customer, employee, and supplier-facing communications through a single partner, using Datagraphic's proprietary software and technology solutions.
In Sarah's role as General Manager at Datagraphic, she strives to acknowledge the role female print professionals have played in this journey, encouraging more women into the sector.
"Both print and technology sectors still remain broadly skewed by men, but as a female leader at Datagraphic, I want to encourage equal career progression.
From school to the board table, we must recognise and inspire females to see print as a solid career opportunity. It is important to pay attention to the positive impact that women bring to our business to ensure that we continue to challenge perception and stay at the forefront of our industry.
I'm committed to nurturing talent, and look forward to seeing more female leaders in print."
Datagraphic is proud to say that the business is an equal opportunities employer. Meet our team.
Find out more about #PrintHERstoryMonth from GirlsWhoPrint.net.